8 Things to Do While Stuck in the House during the Polar Vortex
The weather in Chiberia, formerly known as Chicago, Illinois, has been attributed to something called the Polar Vortex. I had no idea what that was so I decided to Google it and see what I can find out. Guess what? I still don't know what the hell Polar Vortex is. I'm many things, but scientific definitely wouldn't be added to the list.
The weekends have been cold to say the least!  It's been snowing constantly which makes going outside an unnecessary task unless you have to. This is the worst winter Chicago has had in ages. In fact, I can't remember when we had a winter this bad. Anyway, I developed 8 things to do while you're stuck in the house because it's too damn cold to do anything else.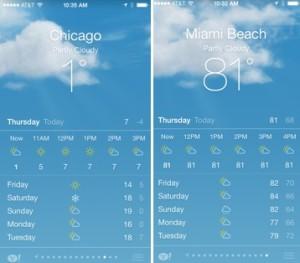 Compare the Weather with another in a Warmer Climate and Daydream about Being There
I kicked myself a few times and cursed the people of Miami, Florida even more. I know the good people of Miami aren't to blame but I couldn't help but hate on them while huffing and puffing through all the snow.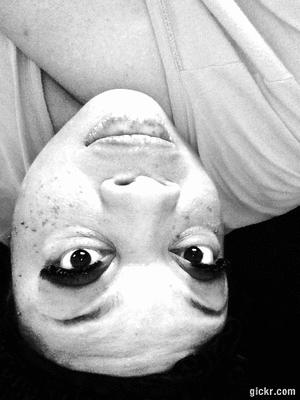 Take Random Selfies for No Reasons Whatsoever
Selfies are popular now so there's no better time than now to pull out that phone and start posing. I had a great time taking pics of me upside down in the bed! #boredom
Have Sex or Watch Other People Have Sex
I'm pretty sure there will be plenty of fall babies born this year. Being stuck in the house means more time for sex. Those of us that are happily single can enjoy "accidently" finding the Max After-Dark channel. The acting and the plots are so stupid until it's hilarious. And there's always the internet!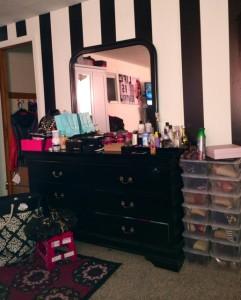 Work on That Home Decorating Project
Now is the time to work on that home project. I decided to go ahead and do my black and white stripes on my bedroom wall. I only fell off the step ladder once.
Shop Online
It wouldn't be me if I didn't mention shopping. Take advantage of all the online sales that are taking place. Who wants to drive to the mall in sub-zero temps; certainly not I! Shop online and buy a ton of shoes you can't even wear right now!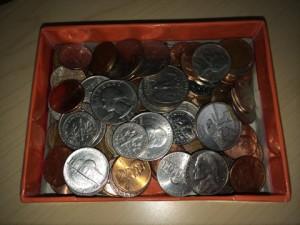 Count Spare Change
Dig through your purses and pockets and start a vacation fund so you can go and lay on the white sandy beaches you're dreaming of while it's cold outside. That's actually a really good vacation planning idea. Spare change turns into spendable dollars!
Stare Hopelessly at the Treadmill
This is a great time to get on the fitness bandwagon. Watching my landscaper's son shovel all the snow made me too tired to walk on the treadmill but I stared at it more than a few times.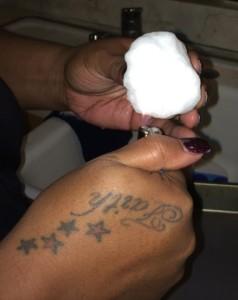 Try Some Weird Experiment You Seen on Facebook
This week's Facebook video featured people trying to melt the snow with a lighter. The snow apparently did not melt like ice should. It's burned like a Styrofoam cup and turned black. Well yours truly went out and got a cup of snow. The snow turned black, smelt like rubber, and burned like plastic. No water dripped from it whatsoever. Since I'm not scientific maybe someone who is can tell me why this happens.
What have you been doing to beat the cold weather blues also known as the Polar Vortex?
Stay Warm & Safe!
Feature Image Photo Credit: Getty Images via Business Insider  http://read.bi/1genIiJ