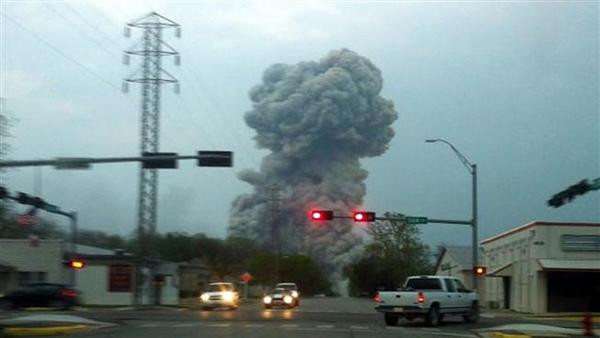 At least 70 people were killed and hundreds of others injured when a powerful explosion ripped through a fertilizer plant outside Waco, Texas on Wednesday.
Waco assistant fire Chief Don Yeager told AFP news agency that the explosion at West Fertilizer plant occurred just before 8pm, adding the cause of blast is not immediately confirmed but most probably it was an anhydrous ammonia explosion.
The intensity of explosion was as much that it knocked down several nearby buildings.
Firefighters, ambulances and six helicopters have been assembled to cope with the situation and injured are being rushed to local hospitals.