Planning the most important day of a single woman's life can get really stressful what with the flowers , invitations, and DJs to think about. Other than the technical planning, there is also wedding etiquette that one shouldn't forget. As much as the bride (Bridal Dresses) and groom(Groom Dresses) want their wedding day to be perfect, things can get tricky if they missed out on some wedding ground rules. Avoid these mistakes and you should be on your way to the fairy-tale wedding that you have envisioned since you saw the movie Father of the Bride.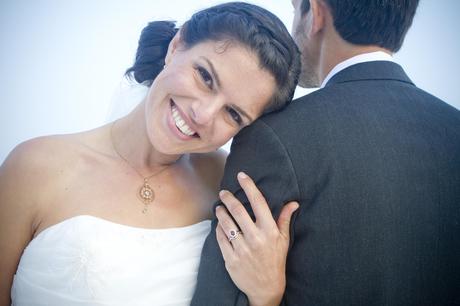 Being too demanding
It is your special day; no one is arguing about that but you also have to consider other people's convenience and not just your own when planning your wedding. Think of your significant other. Did you involve him in the planning process? Ask his opinion too on his color preference or the type of music he wants. Also be understanding of your guests and think of how you can make your wedding more accessible to them. Don't dictate what your guests can or cannot wear (pink-only event) or what to bring.
Getting drunk the night before
The rehearsal dinner is also the last night you will spend as a single woman, but getting too happily intoxicated might cause bad skin in the morning and sleepiness. You can't expect Prince Charming to carry you to the altar, can you? Get a lot of rest and rise bright and early for your big day.
Not telling the DJ the music you prefer
Don't trust the DJ to have a lot of experience in knowing what songs to play. First, ask yourself the age and personality of the guests coming to the wedding. If most are of the older range, they may get offended with some modern songs. Let the DJ know the circumstances and make sure it is clear what you want to play.
Not including the wedding location on the save-the-date card
It doesn't have to be the actual wedding venue, but you have to write down the city and state where the wedding is taking place. Besides knowing the date, guests will also need to be aware of where your wedding is even if it's still in the same hometown where you live.
License: Creative Commons image
Sending an invitation to someone you know can't attend
Once you have been informed that someone cannot attend after you have sent out the save-the-date card, there is no need to send the invitation card. You don't want to appear as if you were fishing for gifts.
Putting an "early" start time on the invitation
You don't want the guests to be late to the wedding, but you don't want to make them wait for a long time either. If you put 4 pm and the actual ceremony starts at 5, some early birds might come even an hour earlier than 4.
Not feeding the band and other vendors
Treat them as your own invited guests and make sure to fill up their stomachs as well. Include them in your head count for food servings and invite them to eat on their break.
See Also: Top Tips To Wedding Planners
For more wedding etiquette mistakes, check out this article by Bridal Guide.
Author Bio:
Andrea Barnes is a contributing blogger for many travel and wedding services, including elopement packages from Murski Homestead in Brenham, Texas.