It's one of a staple for every Indian bride to have a saree. And girl they love it. Sarees are like the erstwhile wardrobe item for Indian women and ladies. Saree has a cult following adhering to its suitability. Be it a wedding occasion or a program or a function, saree matches to the hilt for being the classiest item ever.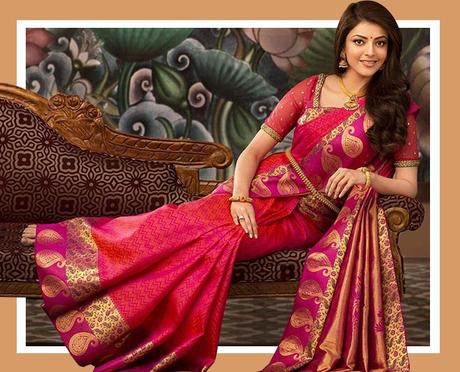 Most of us spend bucks on wedding sarees. We look for the perfect piece of material, for the perfect piece of design and all. After investing so much, it's is likely that we should also care for it. With having a saree comes the responsibility of caring it. And it takes effort for that. But hey that doesn't mean that all your efforts are in vain. You don't need to go over the moon for caring the sarees. Just a few tweaks and efforts and you'll be good to go.
Tips For Indian Brides to Take Care Sarees
Here are some of those tips that will help you care for your expensive wedding sarees.
1) Re-fold the sari and do it on a routine basis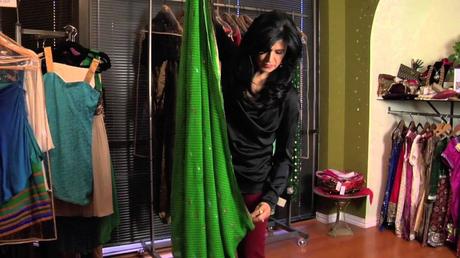 Sarees have a peculiar texture and design and to have them for a long period of time, it is best advised that you do a routine refolding of the zari. How to do it? It's simple. Just take your saree out of the closet and let it stay somewhere in the mild level of sunlight for a few hours. Doing this would mean that your saree won't have any odor or fungal attacks.
Just place it in the mild sunlight and then place it back in the closet. But before doing it, change the fold of the saree to remove any permanent creasing that may occur on the saree fabric and to prevent any of zari breakage.
2) Caring for the silk sarees
Silk sarees are a different breed altogether and storing and caring for them takes the different mantle. Silk sarees should never be placed or hanged on the metal hangers but rather be stored in some cool place. In fact, you can fold and cover it in a cotton bag and keep it separately.
Furthermore, having silica gels will also help keep away any of the moisture that may affect the saree. It is best advised to have a silica gel placed with a silk saree to avoid humidity and any fungal based growth in the saree.
3) How to regain the shine of the silk
Silk sarees may tend to lose their shine with time but a good little care can bring it all back in. You can try washing the saree with a one-fourth cup of the vinegar along with water. Try distilled vinegar for best results.
This way the lost shine of the silk saree will be back and you can enjoy your saree once again. Also, make sure to rinse off completely as if it is not rinsed properly then the fabric may be damaged.
4) How to care for heavy embroidery saree
Most of us love heavy embroidery saree quite a lot. In fact, it has been the trend for long, having a heavy embroidery saree. These sarees are one of the great pieces to have for but equally comes with a good bit of caring techniques.
Heavy sarees have multiple little dices and design along with threadwork that is woven into then for making them the best. These should be taken utmost care of. Because just a bit of negligence may cause tear and wear on the saree.
It is also advised that you never hang these sarees so as to prevent any tear. Better fold them work-side inside for better results.
5) Ironing the saree
Ironing the saree certainly takes quite a consideration. A saree if not taken care of properly and ironed properly may cause to damage it. You should always look to iron the saree by keeping a soft cotton-based cloth on top of it.
Special care should be provided to the silk and the zarie type embroidery as they are averse to ironing directly. Always place a soft indian cloth as that will reduce the impact of heat on the surface of the saree directly and will keep it crisp and clean and damage free.
6) Removing the Stains
These may seem like one of the toughest tasks around but it isn't so if you were to apply a few basic caring tweaks. Stains in sarees are quite common these days. You may wear one to the party or to a program and lo and behold a drink or a food stain bam. But hey you shouldn't freak out much as stain removal is quite easy.
Just try running your saree under cold water as that will clean the stain pretty much. Although this may work only for light stains. For thicker and bigger stains try using a mild soap as that will help clean it. And if the stain is oily then it is advised at first to use a bit of powder like talcum to help dry the stain and then you can clean it off easily.
7) Washing the saree
Washing sarees, one of the major points of caring for the sarees. You may get the run of cleaning and may want to put it through washing machine time and again. But it is advised that you do not wash the expensive sarees very often as that may coarse the fabric and damage it.
Look to clean the saree by using the salt water combination at first as that will allow to keep the color of the saree and maintain it for long. And for silk or zarie embroidery saree, it is best advised that you keep it to the dry cleaners for cleaning. These sarees often need more care than others so use dry cleaning for them.
And for the Indian sari the indian cloths that you wash at home, always look to air dry them rather than tub dry as that will keep it well. Also, don't squeeze the fabric much as that may harm the fabric of saree.
We hope these tips will help you to care for your wedding saree and keep it for a long period of time.