HomeTechnology
7 Things to Consider When Renting Technology
7 Things to Consider When Renting Technology
Some people might raise their eyebrows when they hear the term "technology rental," but if you've ever moved servers or hosted a trade expo in another state, you understand that sometimes you only need gadgets for a specific task. Why buy them and have them go to waste once the task is complete? Renting them for a short time frame is much more efficient.
Once you've decided to rent, however, you may be flummoxed as to where to start. Where do you find technology rental services? How can you be sure you're choosing a company that will give you high-quality equipment? Here are just a few things to keep in mind before you swipe your credit card.
1. Company Reputation

If you aren't sure where to start with your hunt for technology rentals, try looking for companies instead of products. Use search engines; read third-party reviews; go down directory lists. Once you find a reputable company with good customer ratings, you can go through their catalog and pick the technology that suits your needs.
2. Equipment Type

Speaking of needs, are you looking for printers or projectors? Are you trying to find copiers or kiosks? Narrow down the list before searching, and be as specific as possible when you do. For example, if you're looking for iPad rentals specifically, don't just search for "tablet rentals." Look for the brand name you need to get the job done.
3. Technological Specs

If your project requires wireless access to the Internet, there's no use in sifting through products that can't provide it. The same goes for things like BlueTooth capabilities and HD displays. Know what you want in terms of specs, speeds and features <i>before</i> you go shopping.
4. Response Time

How quickly will the company respond to your request for a quote? Some will promise an answer by the end of the day; others will guarantee you a reply within hours or even minutes. This can make all the difference in your decision if you need technology quickly.
5. Customer Service

A good company will offer several means of contacting them, including phone, email, text and live chat. They'll also have trained professionals on staff who can answer questions without re-directing your call supervisors and sub-supervisors. Don't be afraid to test a company's customer service with an email or phone call before you give them your business.
6. Loyalty Programs

If you think you'll be renting technology on a regular basis, it's worth the effort to find a company that offers loyalty programs or "frequent customer" deals. You can enjoy everything from perks to priority service when you prove yourself to be a repeat renter.
7. Length of Rental

How long do you need your gadgets? While most companies will be willing to accommodate you indefinitely, they may ask that you rent in periods of weeks or months instead of days. Contact the company directly if you have any questions about how long you'll be allowed to rent their tech.
These are just a few things to consider as you search for technology rental services. Whether you're outfitting new offices for tax season or just renting a few laptops for your classroom, these tips will help you make a smarter, more informed purchase decision.
Related Posts

LG G Flex is coming to America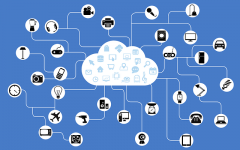 The Evolution of Innovation with the Internet of Things

How fiber optics work