Technology continues to advance at phenomenal rates and the bathroom is no exception. Automation and new Smart bathroom products are making it easier for homeowners to control every aspect of their cleansing experience.
Smart bathroom products do a variety of things. They can save you money on your water bill or simply help conserve the Earth's natural resources using eco-friendly materials. Finding ways to do things in an efficient manner, Smart Design is a new movement that is evident in automobile manufacturing, home design, and the energy industry.
Innovative Bathroom Products Designed to Automate & Accommodate You
1. Moss Carpet
The Moss Carpet features a decay-free plastazote foam that uses ball, island, and forest moss. This smart bathroom mat is low maintenance and soulfully invigorating. Being that moss naturally thrives in humid conditions, the bathroom is the ideal place this eco-friendly floor mat. You don't have to worry about a slippery bathroom floor because each of the 70 pieces of moss are fed by the trickling water running down your leg after you exit the shower. Reuse water and add natures beauty to your master bathroom!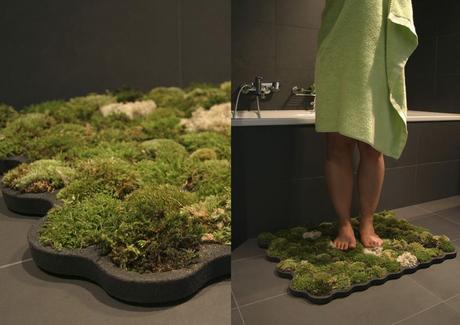 2. Panasonic's Third Generation WhisperGreen Ventilation Fan
Hate the way your bathroom mirror fogs up when you step out of the shower? Panasonic Home & Environment Co. have created an fan that filters air and sends clammy air through the exhaust fan as needed. Through Patented SmartFlow Optimum CFM Technology, the WhisperGreen Ventilation Fan can increase the rate at which air flows through your exhaust fan. CFM is an abbreviation for Cubic Feet Per Minute. It is a measurement of the velocity at which air flows into or out of a space.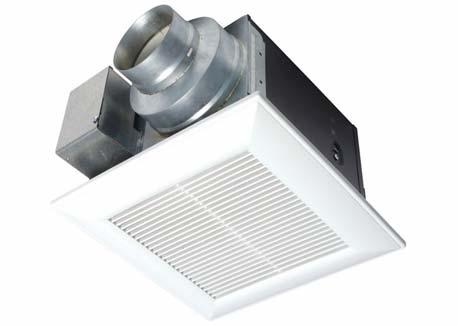 With a Smart saving energy efficient DC motor, the WhisperGreen Fan is able to adjust to the environment in your bathroom and maintain ideal conditions. Talk about brains, the WhisperGreen is sure to be the standard in all new bathroom remodels.
3. Oxygenics Storm Showerhead
The Oxygenics Storm Showerhead is an innovative new smart bathroom product that releases a powerful stream of water without increasing consumption. Patented technology places an accelerator inside the showerhead to pressurize water with oxygen that makes h20 flow at a higher rate without using more water. An adjustable arm offers versatility to homes with family members of varying height.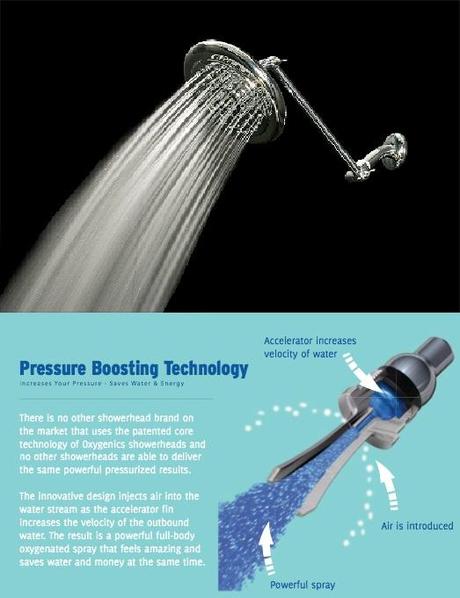 Don't forget, January is National Bath Safety Month. Join in the conversation on Twitter! #NationalBathSafetyMonth
4. The Cascade Rimless Toilet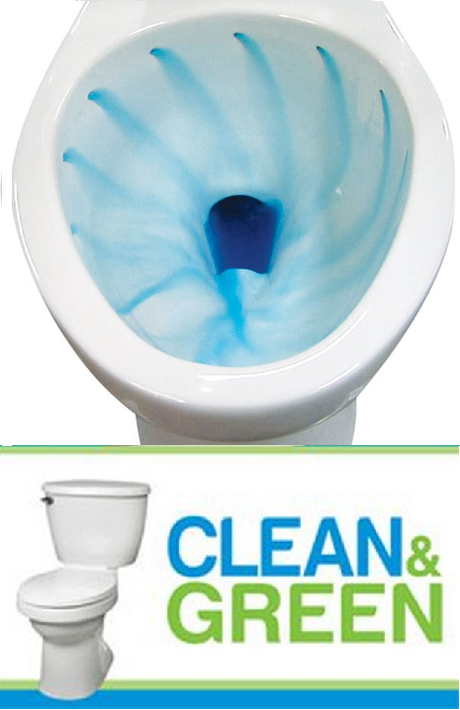 Tired of seeing a dirty ring around the top of your toilet? Mansfield Plumbing has introduced a new rimless toilet that eliminates buildup that is seated along the underside of your toilet. Now it can't tell you if you're pregnant or at risk of diabetes like the
WellBeing Toilet
, the Cascade can make your life a whole lot easier. This rimless toilet has water outlets spread across the entire top of the toilet, producing a high-powered swirl that creates a rushing sensation without increasing water usage.
Available in a round or elongated configuration, the Cascade Rimless Toilet is Water Sense Certified. If you aren't sure which type of toilet is currently installed in your bathroom you can check out this post to learn the different sizes of toilets. Only using 1.28, the Cascade is among the most efficient toilets on the market.
5. American Hometec Tankless Water Heater
American Hometec's Tankless Water Heater uses Patented Coilless Technology that heats up water indirectly, eliminating limescale buildup on electrical components and preserving the unit's energy efficiency. The aesthetics of Model HQ-T16 appeals to modern bathroom design trends with a sleek ebony finish that is encased by a shimmering chrome frame. It's LED Touch Screen temperature control panel allows you to manage every aspect of your bathing experience in style.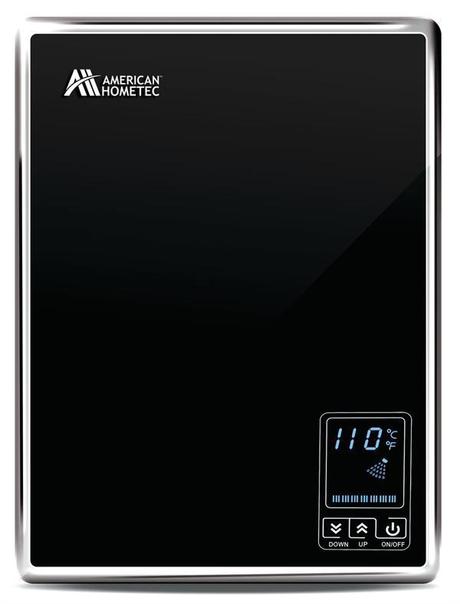 6. Alsons' Traditional Water-Amplifying Shower Head
Alsons' Water-Amplifying Showerhead allows you to switch between a comfort spray setting that uses 1.5gpm and a high volume spray that gushes out at 2.0gpm. The comfort spray reduces water consumption by 40% and provides a great way to conserve water in the bathroom. This Smart Showerhead uses Fluidics Patented Spray Technology and is available in satin, nickel, or an oil-rubbed bronze finish.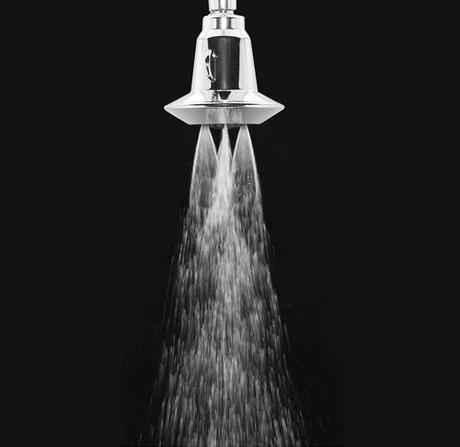 7. AnTeak by Walker Zanger
Get the look and feel of real teak wood in the bathroom without having to worry about upkeep and maintenance. The Anteak is a collection of mosaic tiles that has been introduced by Walker Zanger. FSC-Certified, Anteak tiles are manufactured using reclaimed teak wood composed of upcycled scrap woods that would have otherwise gone to waste.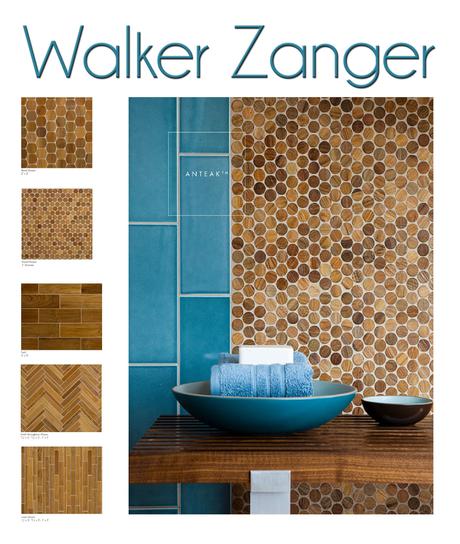 In an effort to promote sustainable manufacturing processes, the company has found a way to fashion teak into a viable shower tile. This is made possible through a synthetic resin finish that adds a protective layer to prevent shower mold and other form of decays caused by humidity. There is room for variation and customization with a range of patterns like herringbone, chevron, linear, and hexagon tile. Save money by learning How to tile a Bathroom Floor yourself.
About this Post
Cheryl Khan is an interior designer inspired by the beauty of Mother Nature and the creativity of the human mind. This year she hopes to pick up bikram yoga to help slim down and care for her body.