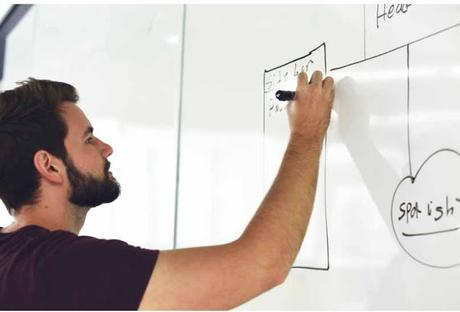 How does website make money? This is a very common question I heard people ask. It's always obvious how website monetizes their effort, however, it's important to understand the different money making strategies for your website so that you don't wast hundred of hours working for anything.
In this article, I'm going to point out seven practical models for making money off your website as well as discussing some of the Pros and Cons of each.
But first, let discuss why you want a website in the first place to make money.
1. Extremely Low For Startup Cost
this day, you can start a business from scratch for less than $100 up-front when done online. 
2. Visible To Anyone Around The World At All Time
You can now make money from anywhere on this planet and do so while you are sleeping.
3. It Can Be Automated
Most part of an online business can now be automated without having much technical knowledge. This allows people to create a system that actually runs themselves. If you how to set this system up, then you just create yourself a money machine.
With that being said, let jump into the first model that website use to make money.
1. Services
Many people looking to create a website are simply interested in promoting their services. These services are often time Brick & Mortar businesses, or Consulting Agencies, looking to establish an online presence. The model here is very self-explain to it. Drive traffic to your website to sell your service.
We live in a world where every service business should at least have some online re-state, selling your service on the web is a great way to Scale your local business and build trust in clients
Whoever, the downside of the model is that it requires your time to make money.
2.  Rank And Rant (Passive Online Income)
What if you get traffic to a service website and just rent it out to someone to actually follow through on those services. Whatimeans is this.
Use Search Engine Optimization strategy, also known as SEO to rank a website in search engine. This will get a steady flow of traffic to your site without you having to maintain it. At this point, contact the local business who can use those Leads and rent the site out to them.
Alternative: Pay Per Lead
Pay per lead follows the same model where you capture traffic looking for a particular service and sell those leads to local businesses. 
3. Products
You will notice website that is selling a Physical or digital product, this type of monetization is called e-commerce. This simply retains on the internet, this website either own the product they are selling or they're using drop shipping.
Drop Shiping is where you sell a Product straight from the manufacturer. The customer pay to the drop shipping website and the manufacturer ship the items to the persons.
A website who also selling a digital product, I highly recommend selling a digital product because you don't have to worry about production, storage, or shipping cost with a digital product.But you do have to worry about people sharing your product for FREE.
Creating and selling your own digital product is my opinion, and is one of the best ways you can make money online.
4. Affiliate Links
My personal favorite and how I make most of my money online, you can make money from your website by simply recommending other products/ services. Many websites would have an affiliate program which they would offer you a commission from all sales that come from visitors you refer.
Review and suggest products that would help solve your visitor's problem, generate an affiliate link to the product and place that on your website or blog post.
Each time a viewer of your site clicks the link, tracking cookies would be placed on them. This means you would get pay if they buy anything on the site you directed them too, within a specific period of time. This is my preferred method to monetize your site as it's extremely passive.
Meaning, once it's in place, you make money while you sleep.
You Don't have to create or ship any product, all you have to do is get people on the internet to visit a particular site and the website will handle and turn in most visitors into customers.
This process isn't hard but it takes some really long time to know how it works.
5. Advertising
One of the quickest and most consistent ways to get paid from your website is by offering advertising space. A website would leverage the power of their large and target audience to sell ads on their website to businesses interested in reaching those people.
This can be hard to do when starting out, But fortunately there is a cool ads program called Google Adsense program, it's easier to signup for Google Adsense account and verifying your website to start making money online from ads.
Placing Adsense banners in a different area of your site, and Google will serve up ads related to the interest of your website visitors. 
The downside is, you are going to need a ton of monthly visitors to make good money with this method,you need 10,000 monthly visitors to see anything significant.
You can also explore Solo Ads, Promotions, or Direct Ads, instead of Adsense. You can promote ads for individual businesses, this would result in the higher payoff, than Google Adsense. But the required site is already getting some result because most people won't want to advertise on your website unless they see that they're going to get something in return on their investment.
This means you need to be getting targeted traffic.
6. Membership Website
A membership website is an excellent way to make consistent income online, the power of this website is, the user will pay over and over again on a monthly basis which can add up once your total membership significantly increase.
This site would generally offer some 
* Free Content
* Premium Content
* Services & Products 
To paying members. The difficulty with monetizing a membership website is continually putting out high quality Free and Premium Content. The moment of your valuable service content or product drops below the value of your membership is the exact moment your user would leave.
7. Donation
It's quite possible to make money from a website only through viewer donations. This may seem like an ugly way to some website to make money, and you might be asking yourself how can any website prosper using this model. 
But keep in mind, Wikipedia makes its money through donations.
This strategy can only work if your website provides information that is soo good and unique, that people want to give support to you to actually maintain it.
Conclusion
There are probably some more monetization model that website use if you can think of any, put those in the comment below, I would love to hear them 
Alright, that is it for today article and I hope this help! Enter your email address below to get our daily update on how to make money online direct to your inbox. 
See you tomorrow on our next update