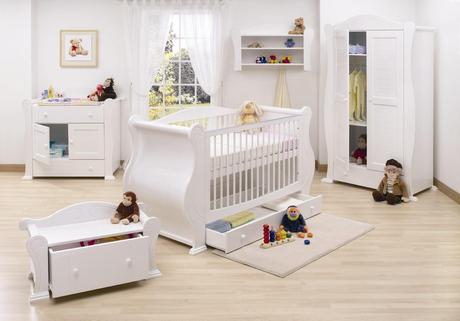 There are many wonderful things about becoming a parent. The preparation and anticipation is the earliest part of parenthood so we all like to be sure that we are doing the right thing by getting everything ready. 
Preparing your baby's bedroom can be a very enjoyable task so here are seven of the best ideas for your baby's bedroom.
1. Unisex Chic

Sometimes parents will choose not to be told the gender of their baby before they are delivered - this can make getting things ready such as the bedroom and clothes a bit tricky. Greens, yellows, oranges and whites make suitable gender neutral colours for walls, cots and furniture.
2. The Hung Net
You can create a tent-like structure over the cot by using a net or thin fabric suspended from the ceiling. As well as looking very attractive it can also help stop any distractions from waking baby.
3. Simply White
There is something re-assuring and calming about a color scheme that relies upon a universal white. It looks clean, uncluttered and perhaps even quite heavenly. Accessorise with a plant or two (well out of baby's reach!) for an extra elegance and zen feel to the room.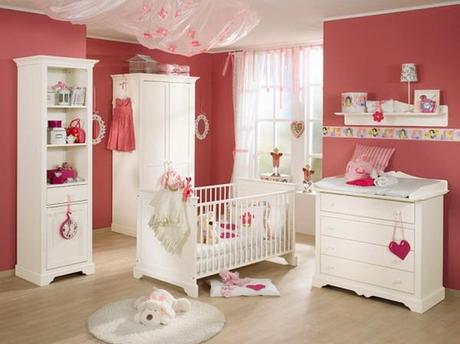 4. Go Colour Crazy! Perhaps the exact opposite of Simply White, going color crazy is absolute creative freedom! Try a sharp green wall and multi-coloured mug, add a bookcase with contrasting and alternating colours for each shelf. Try out a feature wall with patterned wall paper…go crazy!
5. The Feature Wall
This has become a very popular and widespread way to decorate rooms simply whilst at the same time adding a larger sense of space to a room. Pick a wall and paint it a bold color. The color you choose is important so invest in some testers before you commit!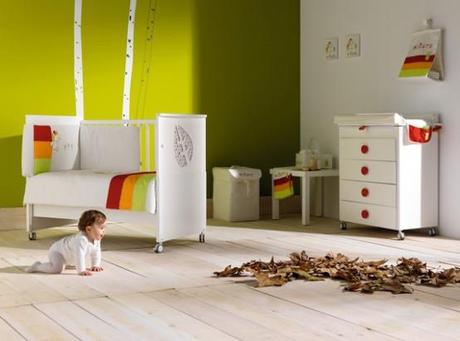 6. The Classic Wooden Style

Wooden furniture has always been about and always will be. The simple colours of natural wood lend themselves well to a place of relaxation. By keeping all of the wooden objects from the cot, bookcase, shelves and

wooden casement windows

all clean and unpainted you can achieve a real taste of this timeless classic.

7. Retro HeavenThere are lots of places where you can source stylish furniture from yesteryear. There are entire websites dedicated to such items whilst your local newspaper may carry advertisements for local retro fares. Seek your inspiration from the rock and roll of the fifties, mod-laden sixties or disco-jiving seventies!
*Guest Post