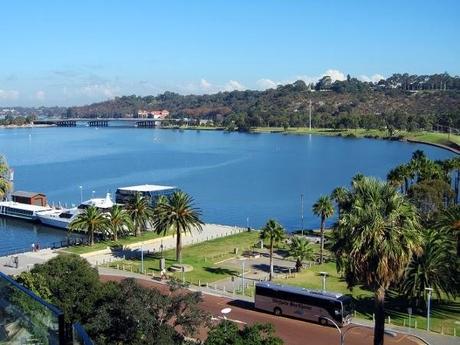 Going on a quasi-gastronomic trip on top of looking for adventures would definitely result to an awesome vacation. Those who are traveling to Western Australia, specifically, around the Perth area would find it really wonderful to go on a food trip as there are great places to dine especially in well-known hotels such as Crown Perth which is home to several noteworthy restaurants such as the Japanese Restaurant Nobu and the award-winning Atrium. For those who are looking for top-rated restaurants, here are some recommendations (Photo "View from Barrack Street Jetty" by Stress):
1.   Opus Restaurant (32 Richardson Street). Celebrating good occasions in a fine dining establishment definitely fits the requirement of a lot of people who are in Perth. Both locals and travelers clamor to book a table at this dining establishment due to the excellent services which are provided by the staff. The ambiance itself is perfect for celebrating intimately and the food is definitely worth the price although you would be spending quite extravagantly should you decide to dine here. With its International and French dishes, you would definitely find the dish that can tickle your taste buds.
2.   Friends Restaurant (Hyatt Centre, 20 Terrace Road). This place comes highly recommended for several reasons: superb food, excellent staff, great wine selection and an awesome ambiance. Travelers who have been to Perth recommend the place for the fresh food. The place combines formal dining and informal settings giving it a relaxed atmosphere and a good place to enjoy Australian cuisine.
3.   The Tuck Shop Café, Perth (Unit 1/180 Newcastle Street). If breakfast and brunch in a new place is something that you want to look forward to, this cool café is just the place to be. It can be a bit busy at times but you would love the food and the reasonable prices. The menu is fascinating and you get a lot of choices. However, you have to go early to the restaurant and wait a bit as it has a lot of customers.
4.   Restaurant Amuse (64 Bronte Street). For a French restaurant with an exquisite and vibrant feel, this place in feel totally brings dining to a whole new level. Prices are also quite high especially the wine. Lighting is a bit dim which makes the place really charming and perfect for a romantic dinner with someone special. Specific food and dietary requirements is not a problem here and the staff is highly accommodating.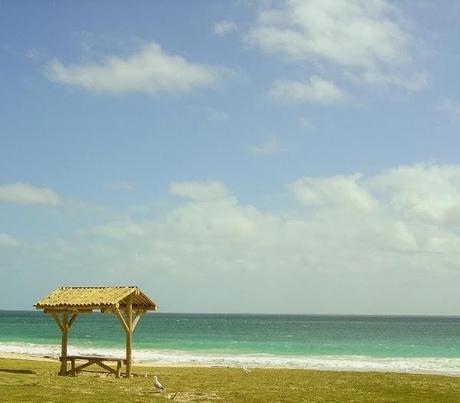 5.   Zephyr Mediterranean Cuisine (111b Flora Terrace, North Beach). Going out afterhours is surely one of the most interesting things as dinner reservations are often expected to be cozier. People who are up for Mediterranean cuisine would fall in love with this place. There is an indoor and an outdoor setting giving it a relaxed ambiance. Although the décor and the plastic chairs make the place look as if it is just a casual dining place, the food will surely make you think otherwise. (Photo "Floreat Beach 1" by garytamin)
6.   Halu (Unit 4, 401 Oxford Street). Japanese food never goes out of favor. The food is reasonably priced and the food is really exceptional. The food is authentic Japanese and having one taste of the food here will keep you coming back for more. The place can be a bit busy at time but the food is always cooked with care.
7.   Galileo Restaurant (199-203 Onslow Road). The rustic atmosphere in the place is one of the best things about this restaurant. The Australian and Italian cuisine which is served in this place is worth looking forward to. The delectable and sumptuous cuisine is surely one of the best things about this place.
Choosing the best places to dine in the Greater Perth area can be challenging but with these tips, you would get some ideas as to the best places to dine and enjoy a good meal.