In the excitement of planning a holiday, some travellers spend so much time thinking about sandy shores and national landmarks that they forget to prepare for potential mishaps. Some of these mishaps can cost money, time and put a damper on the holiday.
Not Watching What You Eat
During a holiday, you will have to spend some money dining. The hotel might provide a few free entrées. But sometimes the food provided by the hotel can lead to an illness. If you do happen to get sick while on a holiday, it can lead to unnecessary medical expenses. Since it is not your fault that somebody served you bad food, you can make holiday claims and be compensated for your ruined trip.
Expecting to do too much
Travellers want to get the most out of their holiday. But if you are touring the United States, you should ensure that you can reasonably visit your sights without being rushed between destinations. Visiting both New York and the Grand Canyon within a couple of days might not be reasonable and will probably ruin the holiday. Flight times will also have to be considered. While you might want to get the fastest itinerary possible, sometimes travel sites do not leave enough time for boarding between connecting flights. You will have to be vigilant when setting your schedule.
Packing too much
If your holiday is only going to be a week or a few days, you probably do not need your entire wardrobe or book collection in your suitcase. Too much baggage can be cumbersome and expensive at the airport. Think about what you need and what can be left behind.
Not Securing Your Luggage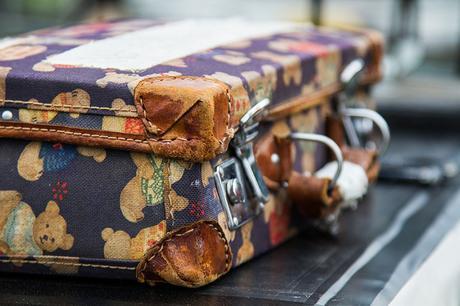 There are actually ways to avoid losing your luggage on an airplane. A simple one is putting a GPS monitor in the luggage so that you know where it is. If they tell you that the bag is lost, you consult your GPS and tell them where it is. Something else to consider is putting a lock on your bag so that nobody can get into it.
Not Thinking about Safety
Tourists are often targeted by scam artists. They might be loitering around the bus station waiting to tell you about why they need your money. Similarly, if you are traveling somewhere with a few dangerous areas, such as Egypt, Turkey, or Mexico, you should do research so that you know what to avoid. Keep up with the news and consult with some of the locals. Further, the nations listed and a few others are notorious for holiday sickness. You might have to make a holiday claim.
Forgetting to Tell the Bank
Banks typically have fraud protection mechanisms that look for suspicious activity. If you are from England and spending money in Puerto Rico, you are likely to trigger your bank's fraud protection, and they will put a freeze on your account.
Under-budgeting
It is understandable that you will want to save money while on holiday. But under-budgeting will leave you without any available funds. Assume that you will have to spend more than you think.
A holiday can be ruined by one of these mistakes. Keep them in mind while you are preparing so that you can get the most out of your trip.