So yesterday's selection focused on gift ideas for people who love fashion, and today's selection focuses on gift ideas for people who love ART!
1. Paintbox tea – lights
We love this awesome tea-lights paintbox set from

. So cool. So chic. So awesome.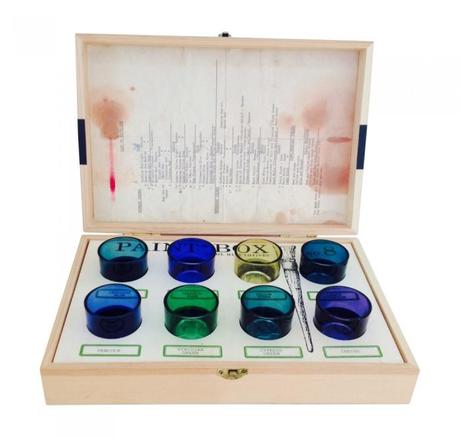 Have you ever, *EVER* seen a cooler way to light up a room with tea lights?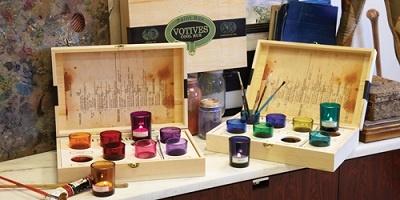 2. Ryan Gosling colouring book
OK so this may also work for people who love Ryan Gosling (and that's like, everyone).
So yeh, Ryan Gosling colouring book.
That's art, right?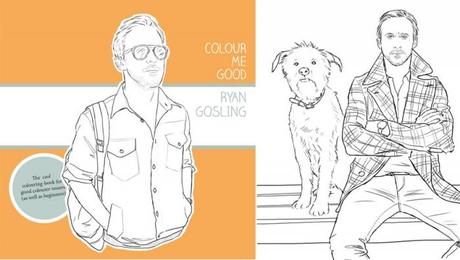 3. Art-inspired pencil set
Impress your fellow artophiles with this tongue-in-cheek pencil set!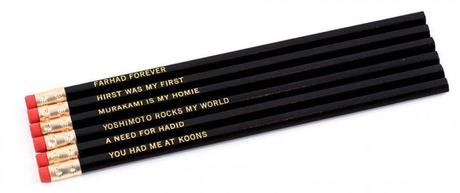 4. Anything by Mother of Pearl
Every season, Mother of Pearl founder, creative director and self confessed art aficionado, Maia Norman,  collaborates with an artist for her cooler-than-cool collection.  This season, the collab in question is with London based artist duo Emma Biggs and Matthew Collings.
"Known for their oil paintings about colour, light and perception, this husband and wife team create works such as 'The Greater Light, 2012' and 'Commanded, 2013' using a mute, blank, intricate form, such as a series of triangles in a grid, not as an idea in itself, but as an inert container for colour. These works aim to examine what the world looks like if you take away familiar forms with their confusing narrative resonances, and substitute with a neutral, complex structure."
Super deep.
And pretty too!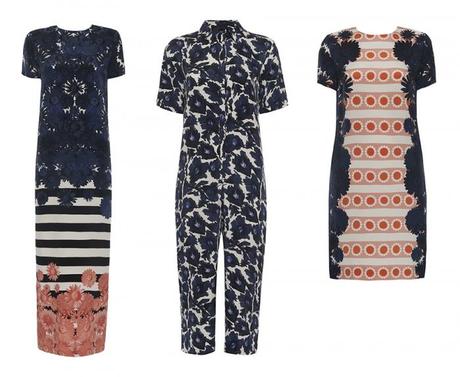 5. Kuwaiti pop art from

Art has never before met fashion in such a superawesome, fantastic form, thanks to this Kuwaiti artist, who puts his own hilarious twist on famous brands and people.
Our favouite?
Emiratised George of course.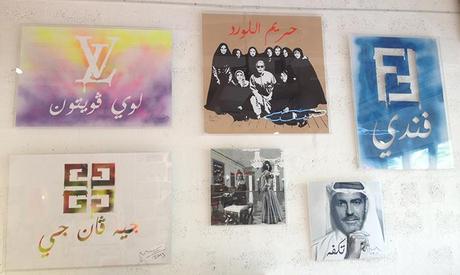 6. Mary Katrantzou clutch
If those landscape clutches by Mary K aren't works of art, we don't know what is.
Famous for her innovative way of manipulating and placing digital prints, Mary literally elevated the print dress into almost couture status!
And we all fell in love.
Every season, Mary comes up with a new theme or motif, that weaves its way beautifully through her to-die-for collection, rendering every Mary katrantzou piece a collectible work of art.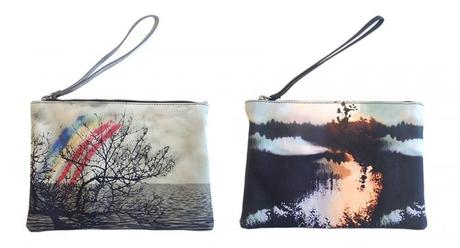 7. Cease-fire earrings by Vanina
When the Vanina girls first conceptualized their Cease-fire pieces, it was actually for an exhibition in Beirut.
They got so popular that they decided to develop a full collection, which is a GREAT thing because not only are they totally conceptual (the collection is envisioned as a message of peace in these times of violence by means of accumulated 'disarmed' matchsticks), they are also super cool, wearable and pretty.
Just how we like 'em.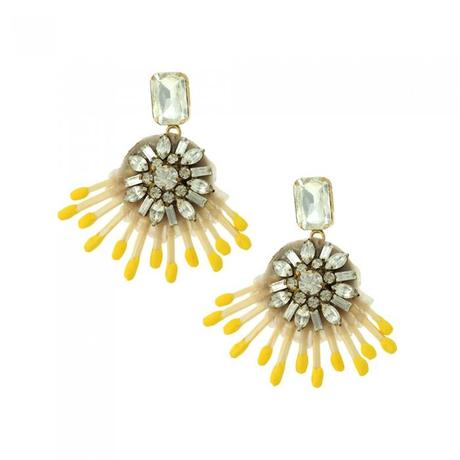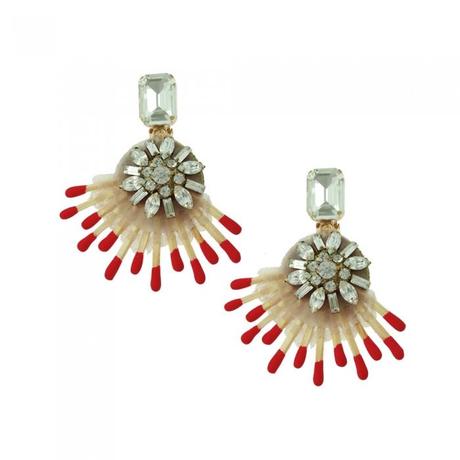 All items featured are available at s

uce boutiques.  Please email
[email protected]
for more information.
Look out for tomorrow's post: 7 clever ideas for people who love TRAVEL!