You don't have to spend a million bucks to look like a million bucks. If you're looking for some eye-catching pieces to fill out your collection without taking out a second mortgage, you've got a lot of options in front of you. Here are some of our favorite pieces that look a lot pricier than they really are.
Silver Stake Pendant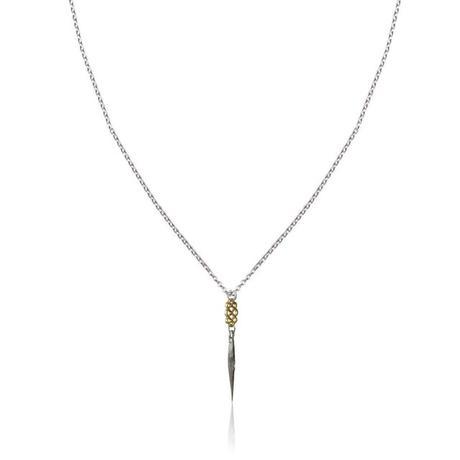 This alluring, delicate silver stake pendant should have some appeal for viewers of True Blood, vampire fans in general, and anyone who's just looking for an understated piece of jewelry to tie together the perfect nightlife look. It looks pricey, but you can have it for just under a hundred bucks from Fancy dot com.
Cryptic Necklace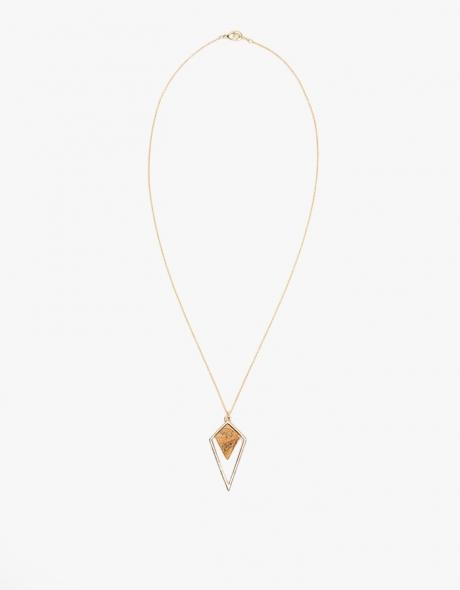 An art-deco style piece with marbled stone inset on a whisper-thin gold chain. At just under thirty bucks, this piece from Needsupply dot com will lend you a glamorous, swinging-twenties look without costing you an arm and a leg.
Art-deco Gem Ring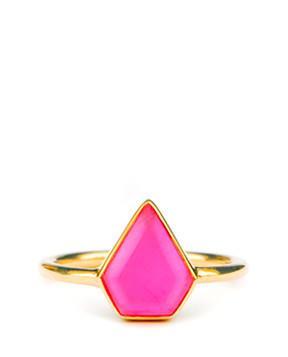 This $54.60 gem ring uses a diamond-shaped gemstone with a slick, almost retro-futuristic look. With the 24k gold vermeil and sharply-cut chalcedony or moonstone gem, the ring would look just as natural in a 1970's disco party or on board a space station in the year 3000.
Silver Bar Studs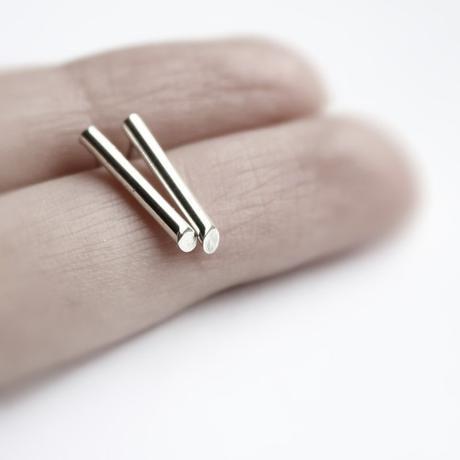 Simple Silver Bar Studs
It's a funny thing about jewelry and fashion in general that the smaller things are frequently the most expensive. A new pickup truck costs a fraction the value of an Italian sports car that would fit in the truck's bed. The same goes for jewelry, as with these sterling silver bar stud earrings. They look like they must cost a small fortune, but you can get a pair for fifty bucks from Etsy (or something similar if they're sold out by the time you make a purchase, Etsy items come in scarce supply).
Geometric Dangle Earrings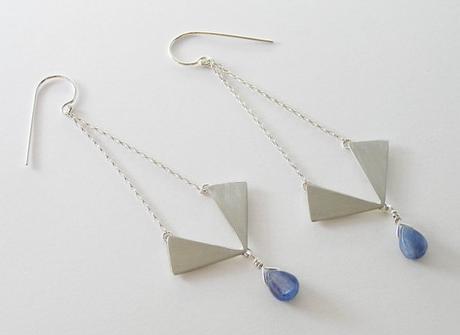 These earrings manage to appear both delicate and elaborate at once, with sterling silver and blue kyanite drops suspending from hair- thin chains. Handmade to order for only $58 a pair on Etsy.
Amethyst Silver Ring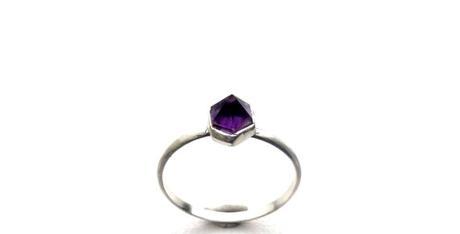 How is this Amethyst ring only sixty dollars? Recycled silver, for one. Understated yet eye-catching.
These seven pieces prove that how much you spend isn't what makes for a great jewelry collection. If you're looking to fill out your collection with innovative, daring, bold, understated or just plain old pretty pieces of jewelry, it's not hard to find a pair of earrings, a ring or a pendant that you can really fall in love with, and which can be had for less than you might spend taking a few friends out for drinks.