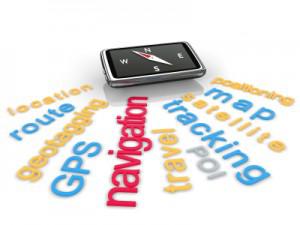 Fleetmatics' sales line receives some interesting requests. People want to track everything these days! With that said, we have noticed the requests are getting more and more imaginative. Unfortunately, we can't appease every patron who calls in to track their mischievous teen or cheating spouse (their words, not ours). While we wish we could help out callers with all of their GPS needs,  Fleetmatics solely tracks fleets of 5 vehicles or more.
Check out 5 other interesting requests that Fleetmatics has gotten for GPS tracking of items other than vehicles.
1. Kids' Shoes with GPS
You know when you see a child at the mall and quickly notice there is a leash attached to their backpack? Well, GTX Corp takes it one step further and has created a shoe to provide a similar result. The shoes, programmed with a tiny GPS tracking device, can be used to find a child should he or she get lost. More and more parents are having their children wear these shoes in order to keep a peace of mind. Another great use for shoes with GPS can be for adults as well – many adults concerned about their eldering parents rely on these shoes to make sure they stay safe should they forget where they are. These shoes retail for about $300.
2. Tracking Arrows for Hunting
An avid hunter called into Fleetmatics' sales number to ask if our GPS trackers could fit into an arrowhead. I have to admit, that was definitely the first request we've gotten for that type of GPS. Although, after thinking about how this kind of technology could be used for hunting, the person did have a good idea… think about it: you are out hunting, you think you see a deer, it ends up being a stump, aim, shoot, and miss… how are you going to find your arrow? Just check the GPS coordinates and find out where the arrow went – no more lost arrows! However, once the caller and I hung up, I was curious as to whether or not this even existed so I searched online. I didn't come across a single "arrow tracking" site, so maybe I should call that person back and tell them to get working on a patent ASAP.
3. Golf Ball Tracking
Similar to tracking a hunting arrow, you could also track your golf balls. Now when you hit a rogue shot (I'm sure the wind took it), you can find exactly where your ball landed quickly and easily! I'm not sure how helpful this would be if you hit your ball into a pond on the course – better bring some scuba gear along as well.
4. GPS Chips for Pets
Many shelters now implant a microchip into the cats and dogs that come into their care. This microchip is mainly used to identify if strays have homes that they ran away from, but what if they also included GPS tracking? Now if your dog runs off, you don't have to wait for him to turn up at the pound. You can just turn on your computer and see how far he got. Currently there are only external GPS locators for pets, like on collars.
http://www.gpsdogcollartracking.com/
5. Personal Emergency GPS Tracking
Chicago-based company Street Safe uses your phone's GPS signal to determine where you are in case of an emergency. The Street Safe app has 2 options to use in a dangerous situation: 1) to set off a silent alarm alerting police of your location or 2) a click to call button to speak to a Street Safe operator. If something happens to you, Street Safe uses your GPS location to immediately send a police officer to your location.
http://streetsafe.com/
6. GPS to Track Packages
Most package carriers will track your package to each different postal office, but usually the most precise you can get is an "out for delivery" message. If you had GPS tracking in your packages, you could see exactly where your package was at all times, from point of departure to the destination. The only way of doing that right now is by putting your own GPS tracker in your packages when ship them out, but you can't currently have other companies track your packages when they are getting shipped to you.
What other ways can you think of that GPS technology is used? Let us know in the comments below.