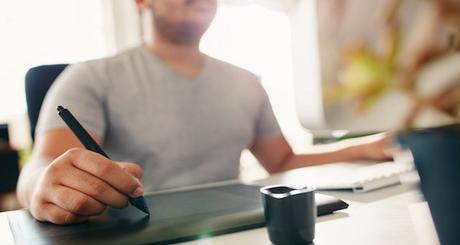 February 16, 2017
0

Email This Post

Print This Post
6 Graphic Design Trends To Inspire Your Visual Toolkit
Is your company's graphic design due for a refresh? The explosion of mobile device searching, shopping, and sharing makes regular graphics updates more important than ever. To acquire and retain customers, today's best integrated marketers regularly update certain elements or designs within their brand. If you haven't refreshed design elements recently, your marketing may be overdue for a new look.
Visual content rules in today's integrated marketing, and design plays a big part in marketing's success. Keeping your visual punch up to date breathes new life into tired campaigns. It's also an area of creative services that can set your company apart from competitors. Fresh and unexpected visuals delight customers and inspire them to keep coming back to see what's new.
We've summarized six of our favorite 2017 design trends identified by Design Range. Incorporate one or more of these top trends to bring some sizzle to your integrated marketing this year, and increase the likelihood of attracting new prospects.
Drawing inspiration from styles of the early 1900's, marketers call on Retro design style to trigger powerful emotional responses of nostalgia and comfort.
A responsive logo keeps your brand looking good across the variety of devices, screen sizes, and resolutions your customers use to view it. This consistency promotes customer confidence and trust in your brand.
Cinemagraphs
Combining still photography and video, cinemagraphs create more engaging content for your online campaigns. Use this subtle but powerful tool to breathe life into email campaigns, social media posts, digital displays, websites, and more.
Minimalism
With its emphasis on simplicity and functionality, this design style reduces information overload to laser focus on a key message. Major brands including Apple and Google have led the move to minimalism.
The rise of the infographic has driven demand for hand drawn images that deliver a friendly and child-like feel that viewers love. Use illustrated images to get users more engaged in text-heavy content.
This layout style solves the challenge of helping readers consume large amounts of content in a relatively small amount of space.