The Kauffman Center Grand Opening is nearly here!  I am so excited to sing in the opening event, and for those who haven't been following recently, I will have an incredibly exciting opportunity to be a soloist (Tony) in the West Side Story scene "Tonight" at the Grand Opening of the new opera house here in Kansas City on September 16 (Placido Domingo, among many other musicians, will also perform on the concert).  Tickets (ranging from $1,000 to $70,000) are sold out unfortunately, but I am hoping that it will be recorded and perhaps broadcast at some point.  The Kauffman Center is one of the largest and most expensive performing art centers ever built in the world.  We have been rehearsing with the chorus and dancers.  There are around 50 people in our scene alone!
I tried on my costume, as most of the dancers and chorus members are dressed very sexy.  I was somewhat nervous, mainly because I am self-conscious about my bright white belly being shown in public.  I was told that my costume would be all white along with Maria's (the gangs being in either black or red).  They handed me my costume: white jeans, a v-neck cotton shirt, and white leather Members Only jacket.  I put on the jeans...and they're skin tight.  I put on the shirt...and it is so loose and thin that you can see through it, plus every curve of my 1 pack.  Well, the jacket is pretty cool - although you can't see my awesome biceps anymore!  Standing in front of the mirror, my costume looked...well, good.  I opened the door and the costume designer dressed in skinny white jeans as well, only with a bright tropical floral print button-up shirt, spiked and blonde-died hair, and thick tiger's eye rimmed glasses that had lenses so small they were about the size of his eye.  It was like I put on my costume and I suddenly was transported into Back to the Future: Part 2.  The costume designer LOVED how my costume looked.  Thankfully, after years of racewalking, my legs don't look too bad in skin tight jeans.  Now, hopefully I get some high top converse shoes to go with it!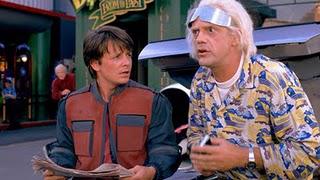 Later this week I will have my first rehearsal with the symphony and I will be going to opera house for the first time as well!  I will certainly keep you all updated with special notes as well as other information about the event.  Also, some have been asking me about the producers of the event.  They've produced Super Bowl halftime shows and the Eiffel Tower Centennial.  http://www.kansascity.com/2011/08/23/3094607/kauffman-center-gala-producers.html If you cannot make it to either Grand Opening event, be sure to get a free ticket to attend the open house on the 18th.  There will be concerts and performers all day long.  http://tickets.kauffmancenter.org/single/SelectSeating.aspx?p=3391
-----------------
Now on to a serious topic.  With September 11 nearing, I have been remembering what it was like ten years ago.  I was at the state fair in a high school band competition, marching in a parade, when the towers were hit.  We got to the state fair and I stood at the KAKE channel 10 booth and watched TV for the rest of the day.  I will never forget that day and the moments I lived, or the confusion, listening to the apocalyptic descriptions on the radio on the bus.  Everyone loudly trying to figure out what had happened, some not caring about the news...that was until we all knew and saw what had happened.
So many musicians poured their lives into compositions and concerts in the following days and years.  I wanted to put together my top six classical music pieces inspired by the attacks; they are all varied in styles, so if you don't care for one on one day, chances are you'll like the one on the next day.  Also, it seems to me, that this is a very peaceful way to learn and reflect on this event - it has changed who we are and was certainly a pivotal moment in all our lives.  In the following days, if you come back to my blog, you will be able to watch performances of them.  I wanted to give them their due, so I will only feature one per day.
6 CLASSICAL MUSIC PIECES TO COMMEMORATE 9/11
6.  The Star-Spangled Banner5.  One Sweet Morning by Corigliano4.  WTC 9/11 by Steve Reich3.  An American Requiem by Danielpour2.  On the Transmigration of Souls by Adams1.  The Armed Man: A Mass for Peace by Jenkins
But as today is the seventh day out, I would like to post the Today Show coverage of the morning of September 11, 2001.  I always find it shocking to witness the calamity and panic, but I cannot seem to pull myself away from it either.
Brief Timeline:8:46 AM - Flight 11 crashes into 1 WTC9:02 AM - Flight 175 crashes into 2 WTC9:37 AM - Flight 77 crashes into the Pentagon9:59 AM - 2 WTC collapses10:03 AM - Flight 93 crashes in Pennsylvania10:28 AM - 1 WTC colapses
(the coverage begins about 30 seconds in - you can keep track of the timeline with their clock at the bottom of the screen - I have only embedded video of the major events, but put links to the coverage of the rest of the day)
Today Show Coverage Part 1
Today Show Coverage Part 2

Today Show Coverage Part 3
Today Show Coverage Part 4
Today Show Coverage Part 5

Today Show Coverage Part 6
Today Show Coverage Part 7
Today Show Coverage Part 8

Today Show Coverage Part 9
Today Show Coverage Part 10
Today Show Coverage Part 11

Today Show Coverage Part 12
Please let me know what you were up to on 9/11 and how you found out about the attacks.  I would love to hear your stories.