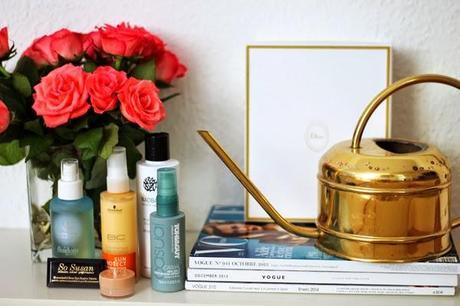 1st of August means I'm right on time with my July beauty favorites and this month I've been more focused on hair products than normally. Don't be fooled though I normally use from 4 to 8 products for hair on a weekly basis and now even more since I changed my hairstyle but for summertime purposes I included just 3 in this post. Let's get started!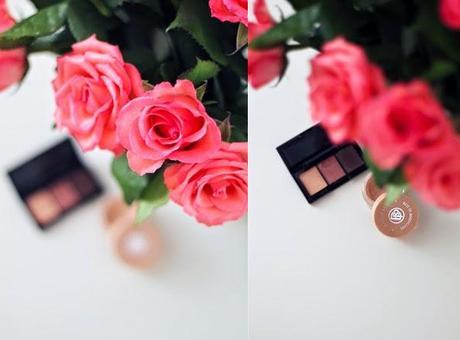 1. Bellapierre Makeup Base
I can't stress how much I love this product during summer since I have quite oily eyelids. I usually use quite shimmery eyeshadows which tend to crease so this little miracle comes in handy - literally 0 creasing throughout the day. Did some research and found out that it can also be used as a concealer so I tried this also and while it's not full coverage it helps in case you can't find the actual concealer (yep, happened more than once).
2. So Susan micronized 8-hour eye shadow palette
I love nude eyeshadows, in fact I don't think I own anything else but nudes and I'm so looking forward to buying the Urban Decay Naked - 1, 2 or 3. This 3 eyeshadow pallete proved to be so handy while traveling since it has a highlighter, base and conture and it's extremely pigmented and silky soft at touch. Not to mention, it's cruelty free so go discover their products at: 

http://sosusan.com/

.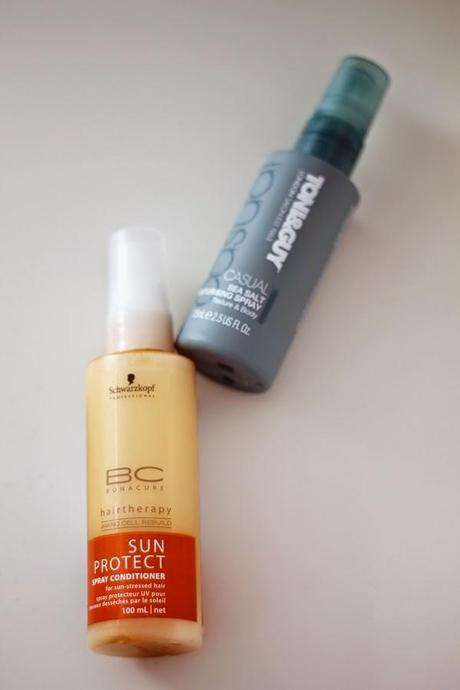 3. Toni and Guy Sea Salt Texturising Spray
Such a must have product for summer if you want to achieve an effortless beachy look, and I know I do. It smells like a day at the beach - no joke - and the scent stays with you all day. I like to use it on dry hair after I softly curled some pieces, and then I reapply it the second and 3rd day for extra hold.
4. Schwarzkopf Professional BC Sun Protect Spray Conditioner I love summer, I really do, but for me sunbathing means staying under an umbrella and reading a book/magazine while using min 30 SPF sun-screen. Naturally, I like to take care of my hair also so this little product came in hand, plus it smells like summer so I'll probably use it all year round.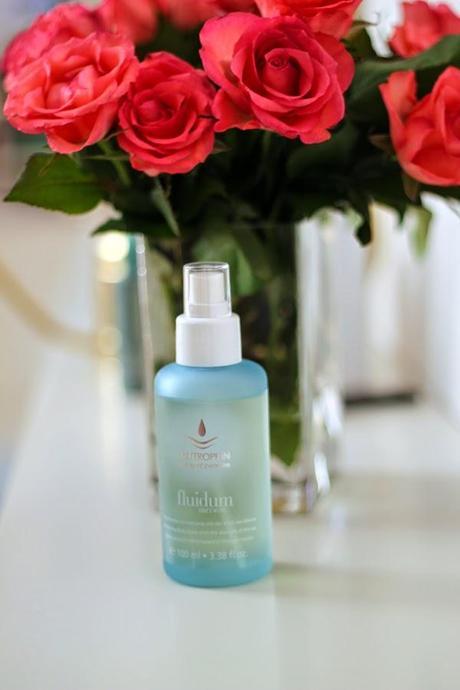 5. Tautropfen a drop of paradise fluidum body spary
Maybe I went a bit too far with the beachy theme this month but I swear by this product. If you know that smell your skin has after a day at the beach, soaking all the sun and bathing in salty waves then this is exactly what you get, but in a bottle. Magic, I'm telling you.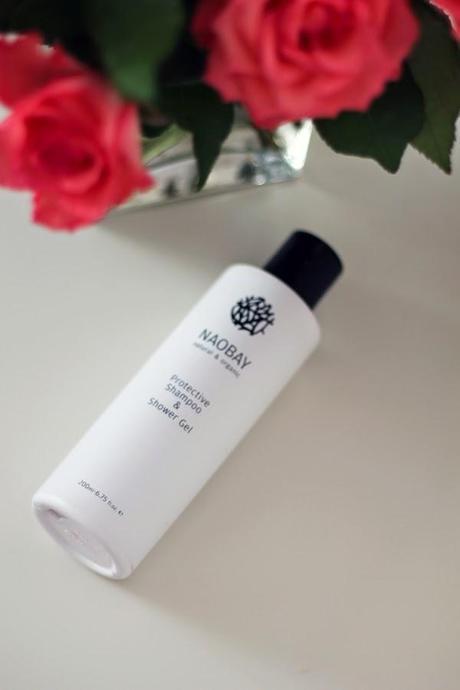 6. Naobay protective Shampoo and Shower Gel
Lately I'm slowly turning into a bio/organic freak so I like to pick products that have less scents and parabens. The Naobay Shampoo is rich in Chamomile and Gotu Kola extracts making it perfect for sensitive scalp and skin. Big thumbs up from my side.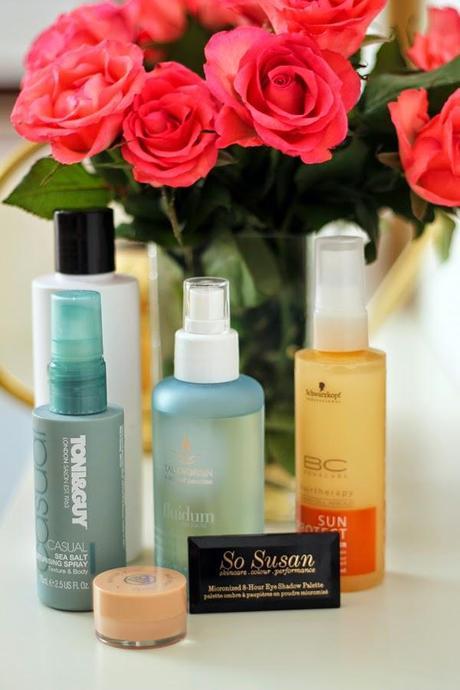 These were my favorites for July. I hope it inspires some of you to try something new, and if you're already using some of the products do tell me how you fancy them. Bisous!

Related Items

beauty hair care inspiration july favorites makeup