I realize that it's been almost a month since my last post. A LOT has happened since then, and I've been swamped with work (which is a good thing!).
Anyway, I thought I'd give you a 5th-month digi-perm update after getting one last January.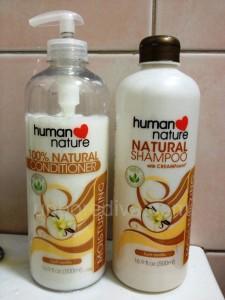 I'm quite happy with how it has maintained its curls; my hair is longer now. I did switch hair products a month ago though because my scalp wouldn't stop itching and seeing flakes alarmed me. I'd read positive reviews about the
Human Heart Nature
products created by Filipinas. So far, I'm pleased with how gentle the products are to my scalp. They are, after all, made from all-natural ingredients (most of their products are 100% natural). Rustan's didn't have the lush vanilla scent available for both shampoo and conditioner, so I tried their mandarin citrus conditioner. Both scents smell great. I had read that the scents don't last long during the day but I haven't really noticed that because I mostly stay indoors. I had just purchased the lush vanilla conditioner so now that's the pair that I'm using on my curls. The 500ml bottles cost around Php 290+ each in select supermarkets. I have only found them in Rustan's so far; not sure if Watson's carries them but PCX definitely doesn't. Beauty Bar only has their make-up line.
I still use the Kerastase Oleo-Curl after every shower. It's a bit expensive at Php 1,500 per 150ml bottle (the price is more or less the same anywhere – David's, Bench Fix, Piandre) but I don't know any other product out there that isn't sticky and heavy on the hair as a leave-on. Plus, it smells great.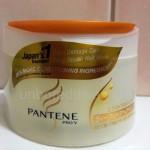 At least three times a week, I use Pantene Hair Mask after conditioning. This is my hair treatment instead of going to a salon and pay extra for something that I can do myself, and more frequently. The 145ml container is about Php 190+ in supermarkets and pharmacies.
How about you? How are your curls doing?