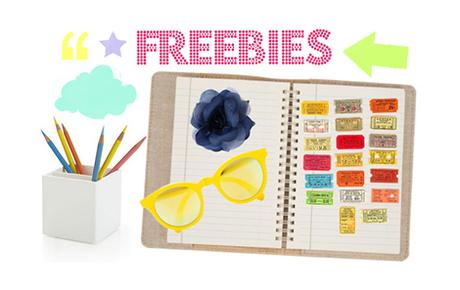 Hi, Guys. Hope my previous article about The Blogging Musts & Benefits helps. Since 5 is a lot for a blog birthday, I don't think one or two posts would do. But this is the last time I'll post about the 5th Blog-Anniversary.
Remember last year when I help a birthday giveaway? It's a joy to give something for someone who loves the gift so much (movies for movie lovers), but I felt like I neglect the followers who aren't living in my country. I did tried to search if I can do something about sending items overseas, but it was too expensive. Anyway, I thought of some new way to give all of you something. Then I had an idea to give freebies.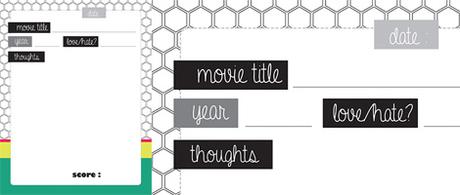 I don't know if movie bloggers are used to give giveaways (not that I know of though), but nevermind. I thought I could search for people who did create a movie journal freebie, but I didn't like their designs (umm, yeah, that's unfortunate). So, I think, I'll just make it my own.
So, this is the movie journal freebies I made. It should fit 2 pages in A4/Letter paper. If you didn't like the three colors below, you can edit it in Photoshop and change the saturation (ctrl+U and change the Hue). I put three alternatives; one with score, one with no score and one blank page. And please, don't use it for commercial use.
Download it and I hope it helps you to record your thoughts on movies.
Have a great Monday!