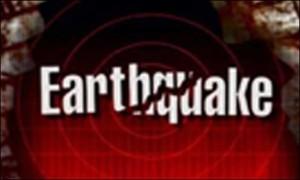 A 5.9 magnitude earthquake jolted Islamabad, parts of Punjab, Khyber Pakhtunkhwa, Azad Kashmir, and tribal belt on Thursday.
According to reports, the shudders was felt in Islamabad, Rawalpindi, Lahore, Peshawar, Chitral, Malakand Division, Murree, Shangla, Mardan, Khushab, lower Dir and other areas.
The shudders were felt for several seconds. People came out of their houses and offices reciting verses from the Holy Quran.
According to initial reports, three people have been injured in KPK on Charsadah Road.
A senior Pakistani meteorological official Hazrat Mir said that the epicentre of the earthquake was on the Afghan-Tajikistan border at a depth of 225 kilometres.