Earlier this year, Mattel released a blonde reproduction Skipper in honor of her 50th anniversary.  It sold out in less than a week, leaving many collectors empty handed.  After fans repeatedly asked for a re-release, Mattel eventually announced a new run– this time, with a brunette Skipper.  I was super excited, as I always preferred brunette vintage skippers to blonde.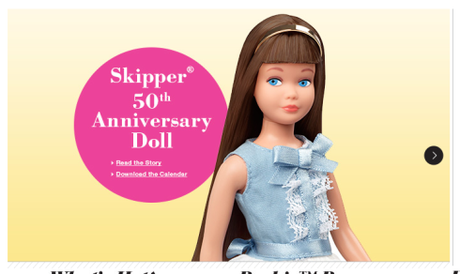 50th Skipper
Well, today is the day, folks!  Barbie Collector currently has the 50th Anniversary Skipper in stock!  I don't know how long it will last or how limited supplies are, so you may want to order it soon!  Also, don't forget to take a peek at the cute shirt they just released, as well!
Did you order a Skipper?  Share your thoughts below!