PRICELINE 50% OFF 
HAIR SALE!
17 - 18 AUGUST!
http://www.priceline.com.au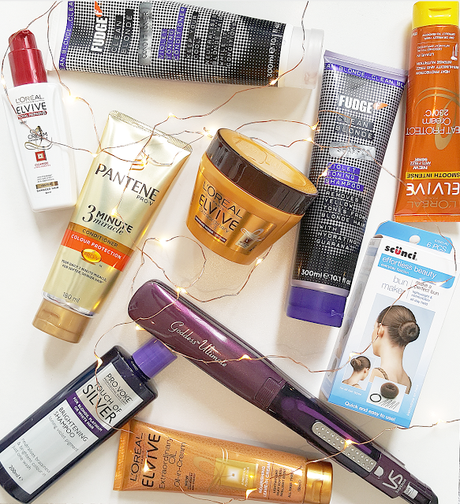 - - -
Priceline is at it again with one of their quick 2 day sales and this time it's all about hair.Time to stock up on all of your haircare products, hair brushes and hair accessories!
I feel like I blog and make videos quite a bit to do with hair accessories, hair styles and hair tools, so here I am with what I would recommend picking up at the sale if you're keen to tell Priceline to"JUST SHUT UP & TAKE MY MONEY!"
VS Sassoon Steam StraightenerI have been using this on and off between this and my Evoke straightener over the past couple of
months trying to work out which I prefer. At the moment this one in winning the battle! It just seems
to make my hair that little bit more straight and smooth faster. It is a little bit fiddly with the whole
steam function where you have the option of putting water into it to add the steam factor, but it seems
worth while and it's just a bit fun as well. Watch my how to use/review video here!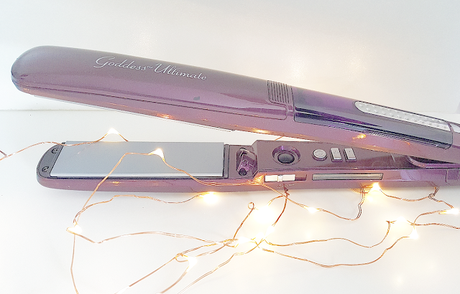 L'Oreal Paris Elvive Extraordinary Oil Oil-in-Cream
Ever since discovering the first classic iconic L'Oreal Extraordinary Oil a few years ago (Watch full
review video here!) when it comes to using hair oils in my hair I have never looked back! Hair oils
I find just work that much better, especially for dry and damaged hair like my own.
This product is made up of a mix of six different flower oils making the scent and thus your hair
smelling ah-maaazing! Can be used on both wet or dry hair to tame frizz, smooth and nourish
hair deeply improving it's condition more and more with continued use.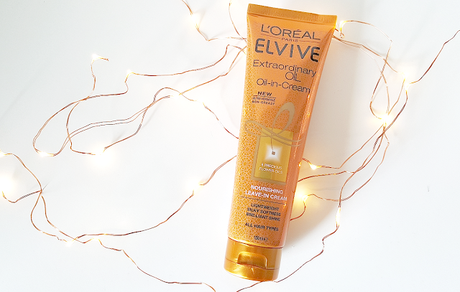 Scunci Bun MakerThis has been my go-to for everyday and lazy days to just throw my hair up and out of my face and
out of the way! During Summer this was especially my best friend, giving me an effortless style and
relaxed look without being too scruffy. Think more elegant, soft ballerina messy bun. To get the look
be sure to watch my hair tutorial video right here for how to get the look!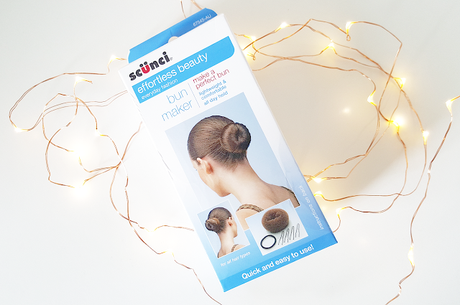 L'Oreal Paris Elvive Smooth Intense Heat Protect Cream
I have been pretty slack over the past few years and when I ran out of my old heat protectant spray I
just never got around to purchasing a new one. Boy has my hair paid the price for my negligence!
Luckily I was gifted this product at a recent blogger event and have been using it religiously every
time I straighten and blow dry my hair! Not only does this do the obvious in protecting your hair
from heat up to 230 degrees. It also helps to smooth your hair and keeping it that way for longer.
I can definitely see a huge difference since using this, I am now kicking my butt for not using this
sooner!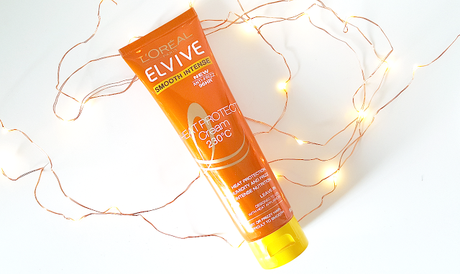 Fudge Clean Blonde Violet Toning Shampoo & ConditionerHaving slowly made the tricky transition from deep dark brunette to medium/light blonde over the
past year or so I have tried quite a few different tone correcting products which promise to strip the
brassy and horrible yellow tones. I picked up this duo in a recent Beautorium event over on the
website Beautyheaven and am so glad that I did! These are by FAR the BEST blonde toning
products I have ever used! I can see a difference after just one wash! If you want to maintain your
best blonde then I highly recommend picking these up in the sale. I'm going to!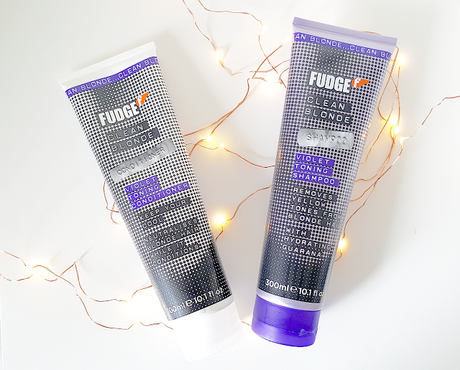 ProVoke Touch Of Silver Brightening ShampooSince I have almost used up my bottle of the Fudge shampoo mentioned above, I have to again give
thanks to Beautyheaven for giving me the opportunity to try something new to maintain my best
blonde possible with this product by ProVoke. So far so good! I really REALLY need to do my roots
though! (If you have seen some of my recent videos you would probably have noticed!) I have used
this a couple of times already and the results have been just as good as the Fudge. I will be DIY-ing
my roots sometime over the next few days so I will see how it goes on freshly bleached hair.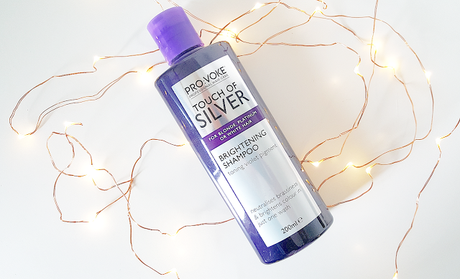 L'Oreal Paris Elvive Extraordinary Oil Leave In Treatment
Of course all hair needs a little extra TLC from time to time, especially when you are constantly
using heat and product after product on it on a daily basis. My hair has become quite dry from the
lightening so I have been using a lot of hair oils and treatments to pack the moisture and nourishment
back in. I have been using this Extraordinary Oil Treatment 1-2 times per week over the past six
weeks and can definitely notice the change!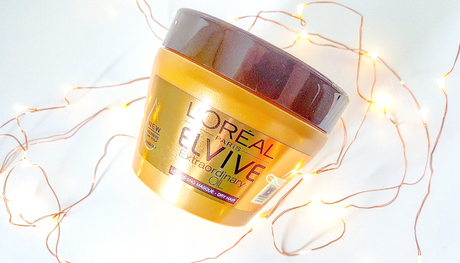 Pantene Pro-V 3 Minute MiracleUsing this in my shower along with the L'Oreal product mentioned above is this 3 Minute Miracle
treatment. Again I used this 1-2 times per week and have been using it for a few months now.
The overall look and feel of my hair has really changed for the better. My hair is almost back it it's
old pre-lightened healthy self because of this. It is not just a pretty bottle, it is also pretty, no - really,
really good!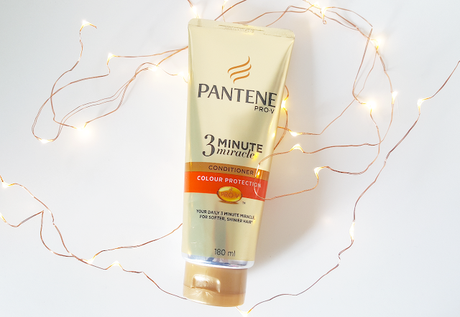 L'Oreal Paris Elvive Total Repair 5 Cica Cream
This product is great because it can be used on either wet or dry hair which means I never have to
think about it when I go to apply it. I love that because, well who really has time for that?
This is great to repairing the hair's damage like split ends and breakage. It also protects the hair from
the everyday elements. Don't be fooled by the plain white cream, it is packed full of something called
Cicamide which can instantly soak into each hair strand giving you immediate results!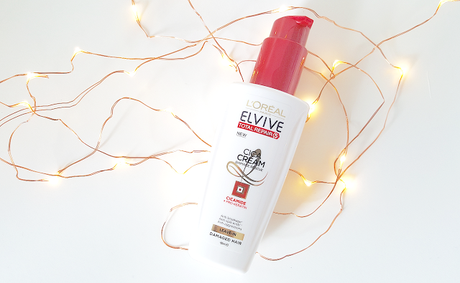 Will you be shopping at the sale?
What's on your wish list?


Missed my last posts? Sheer & Shine w/Rimmel! | Maslow & Co USA Box! | Rimmel London All About Eyes! | July Empties! | Bellabox & Vogue
Related Posts!Perfume Collection! | Room Tour! | Forever New Fashion Haul! | My NEW Makeup Collection!
Let's follow each other! Facebook | Twitter | Youtube | Instagram | Pinterest | Bloglovin' | Google+

*Some of these products may have been sent to me for consideration/review

*All photographs & video are my own work & my o

pinions are all 100% honest & all my own