Bottoms up for my top 5 cocktails from Venice!
In Venice, you'll find many snazzy cocktail bars dotted around the city, but my favourite places for the best Venetian cocktails can all be found in the beautifully decadent location of Saint Mark's Square.  A few people have been outrageous enough to brand it "touristy" or "overrated" but I don't believe that they have a romantic bone in their body.
When the sun goes down, Saint Mark's Square turns into a modestly magical piazza of music.  Just imagine, lights dimmed, orchestras playing, old couples dancing…..this is no place for beer and pork scratchings.  Venetian cocktails taste all the more delicious because in Venice, you're surrounded by style and sophistication; you'll find nothing vulgar or tasteless here.
Bars and restaurants such as Caffe Florian on Piazza San Marco offer elegant cocktails and expensive champagne by the bottle for discerning boozers.  By no means is it cheap (your money needs to stretch to cover the orchestra), but if you appreciate live music and a little bit of culture, you'll adore every single sip…..
My Top 5 Cocktails from Venice
Here are a few cocktails to try if you visit the bars and restaurants of Venice.  Alternatively, you could whip these up at home, close your eyes, and pretend you're slow dancing to Franz Schubert's 'Serenade' on the streets of Venezia.
1. The Bellini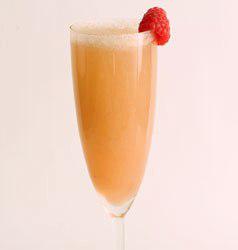 I wonder if they named this delicate peach champagne after Vincenzo Bellini, the opera composer?  His soprano piece, '
Torna, vezzosa Fillide'
could be described as light, sweet and delicate – just like the Bellini cocktail.
Made with the Venetians' favourite bubbles, Prosecco, and mouth watering peach puree, the Bellini cocktail is a tantalising blend of pure luxury.  It's totally heavenly, and even men don't mind being seen with this pink delight.
2. Mimosa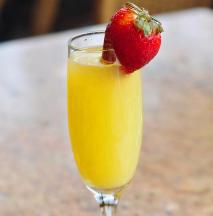 If you're in England, you would probably call it "Bucks Fizz".  But in Venice, those words would be considered foul, because when there's a slice of fruit involved, it's a Mimosa darling. Orange juice and a fizzy wine such as Prosecco makes this the perfect refreshment for any time of day. 
If you don't like peach, this is the ultimate alternative to the city's favourite Bellini cocktail.
3. The Spritz Cocktail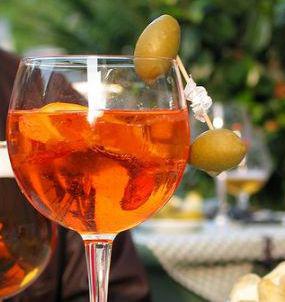 This is also known as "The Venetian", but most local waiters and bar tenders will recognise it as the Spritz cocktail. This aperitif is a favourite with all the locals and although it's not exactly my favourite fusion of flavours, it's a must try for anyone who doesn't want to sit there wondering what everyone else is drinking.
Made with a bitter orange liqueur such as Aperol or Campari, and topped off with soda water or sparkling mineral water, this little orange number is more of an acquired taste.
4. Rossini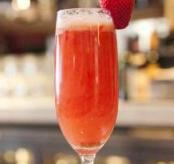 This is a seasonal choice, following in the footsteps of the famous Bellini cocktail and the yummy Mimosa.  The Rossini is a beautiful blend of strawberry puree and Prosecco; when served ice cold, it will make you feel right as rain on a hot, sticky day.
My verdict? Much classier than the Daiquiri!
5. Lemon Sorbetto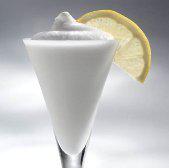 This is so indulgent and naughty, it could almost be dessert.  But the refreshing citrus tang also makes it a wonderful palate cleanser for rich seafood dinners. Made with authentic lemon gelato, Italian champagne and a little splash of vodka, I promise you will fall madly in love with the Lemon Sorbetto cocktail.
It will be love at first sip, and the thick, creamy texture will leave you all loved up with that happy-drinker's smile.  You know that smile…..