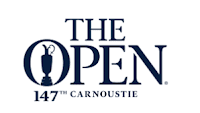 The 2018 Open Championship will be hosted at Carnoustie, not far from St. Andrews which is considered by some to be the home of golf.
Most fans of the sport know golf facts but how many of us are aware of
these
tidbits?
Golf for Beginners
presents five interesting, and unique, facts about The Open Championship.
1. Jordan Spieth will defend his win but, did you know that Gary Player is the only golfer to have won
The Open
in three different decades (1959, '68, and 1974)?
2. Jordan Spieth's win was exciting but now it is bittersweet - tradition dictates that he
(as well as all winners of The Open)
must return the Claret Jug before The 2018 Open starts -
Spieth
said,
"The traditions of The Open are very special, even if you're on the wrong end of that one. It's the coolest trophy that our sport has to offer, so having to return that was certainly difficult. Kind of hit me a little bit there on the tee box."
3. The Claret Jug given to the winner of The Open is a replica. The original was mistakenly given to Tom Watson in 1982.
4. Harry Vardon is the golfer with the
most British Open wins
- six in total, while Bobby Jones and Tiger Woods each have three wins under their belts. Vardon is also the inventor of the overlapping grip, used today by many golfers!
5. The winner of the 2018 British Open will receive almost two million dollars in prize money.
Have more British Open facts to add to this list? Feel free to add to the comments section of this golf blog or tag us on Twitter @
Golf4Beginners
.
Logo By Source (WP:NFCC#4), Fair use, https://en.wikipedia.org/w/index.php?curid=56368271