Once your vows are said, wedding rings exchanged, and dinner is served – it's time to break it down on the dance floor. And while your cathedral length train or dramatic ballgown looked perfect as you glided down the aisle, it might be a bit cumbersome while you're celebrating. Why not seize the opportunity to get another dress to change into for the later part of your wedding reception? This way you and your groom can truly appreciate the amazing DJ you guys booked. To sweeten the deal, every dress here is under $100 – check out our favorite little white wedding reception dresses below!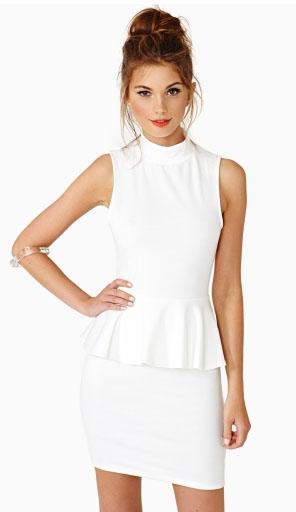 This sweet but sexy Cool Flash dress by Nastygal is perfect to get the party started! With a ladylike high neckline you can afford to show some leg – and your fabulous wedding shoes! The peplum detail is both on trend and lets you indulge in as much wedding cake as you want. And at $52, you practically can't say no.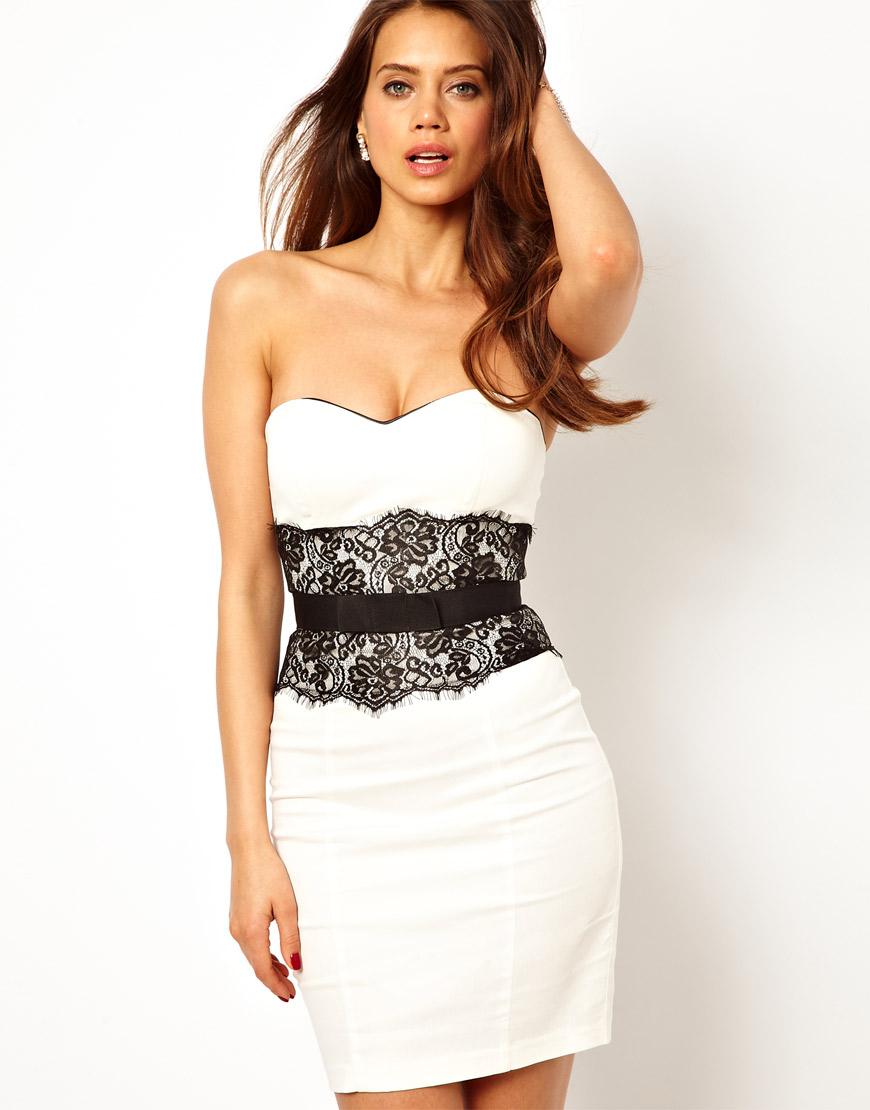 Elise Ryan Belted Pencil Dress – $86 at Asos
We love the addition of a little black lace to cinch the waist on this dress!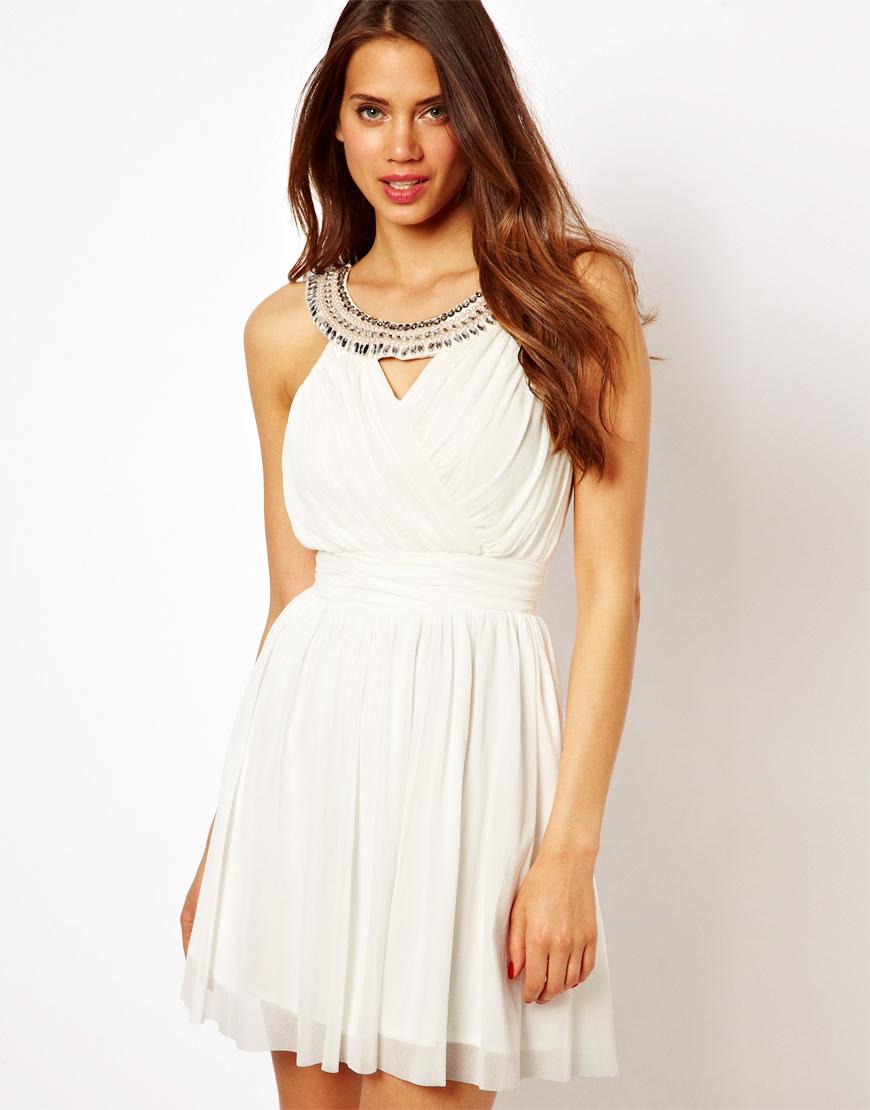 Elise Ryan Wrap Skater Dress with Crystal Collar – $93 at Asos
How perfect is this light and airy dress for a summer wedding? With a funky jeweled collar it adds a fun level of trendiness.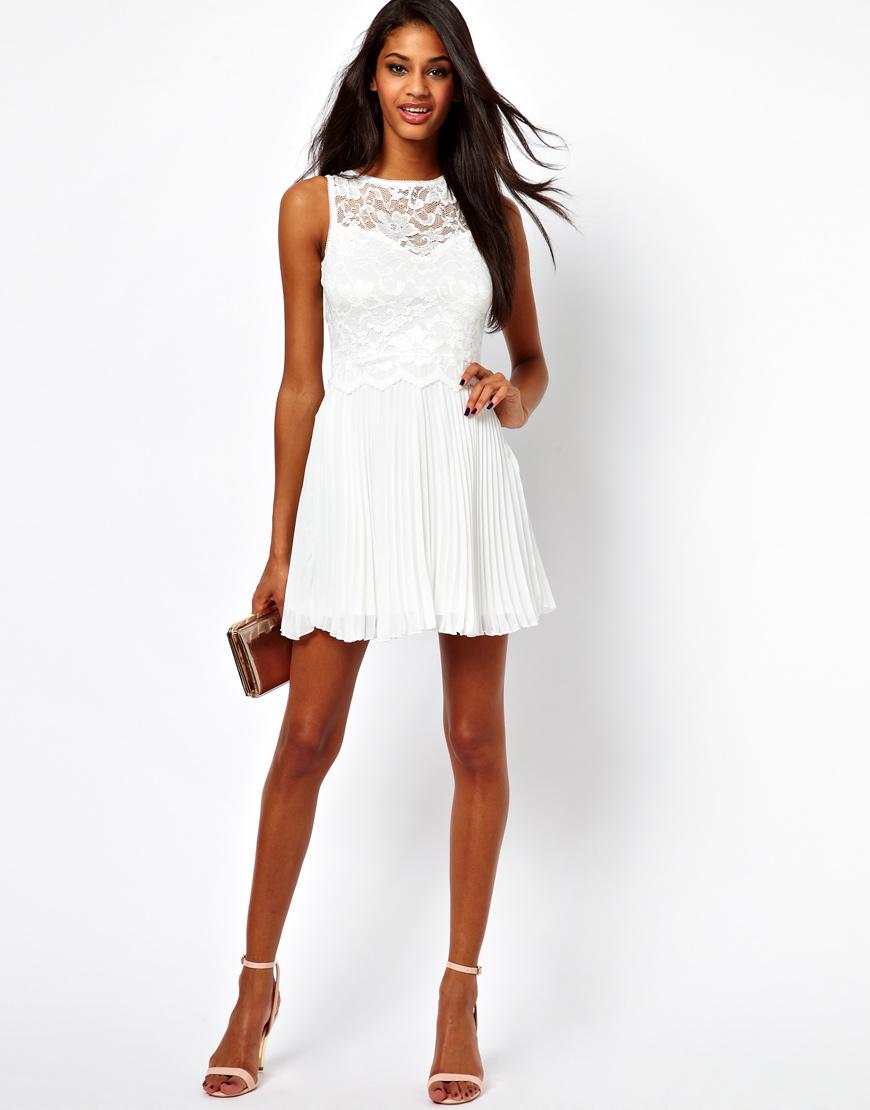 Elise Ryan Lace Skater Dress with Pleated Skirt – $85 at ASOS
This decidedly ladylike dress is prim and proper with a lace bodice, illusion neckline, and mini-pleated skirt in chiffon (perfect for twirling).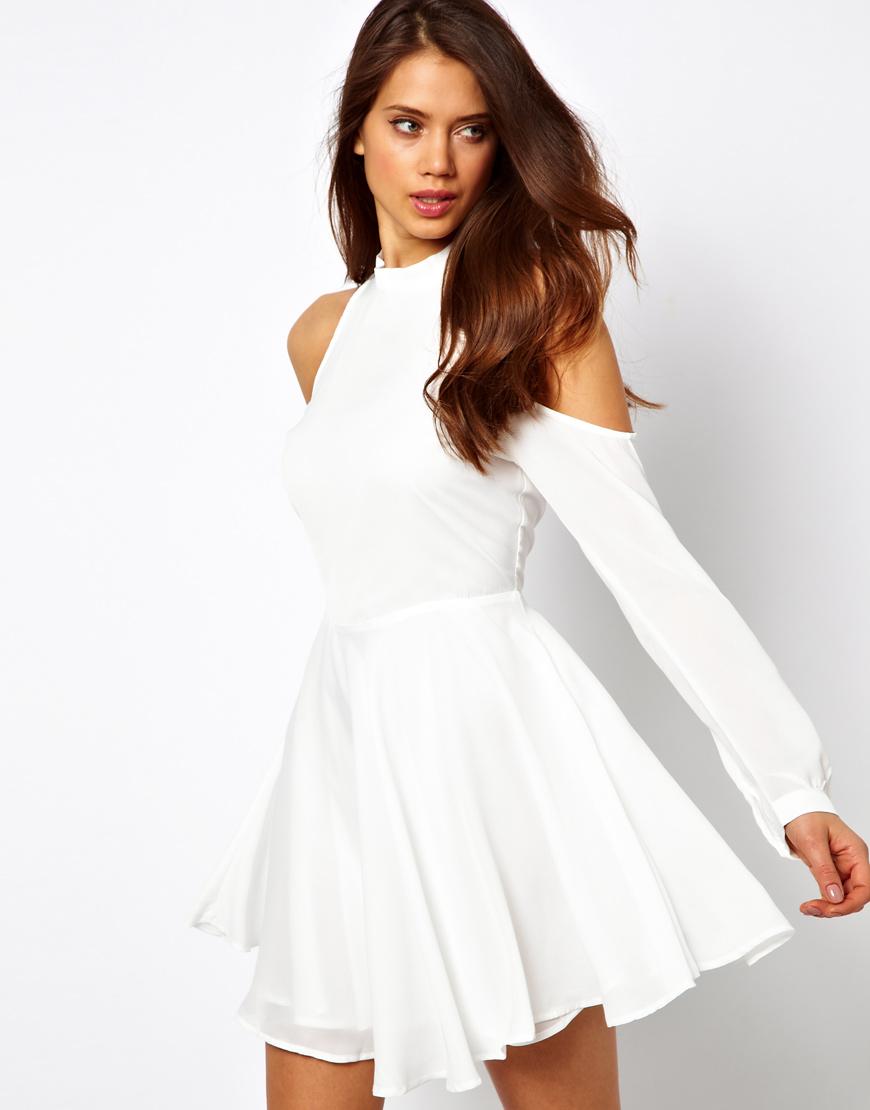 True Decadence Skater Dress with High Neck and Cold Shoulder – $65 at Asos
Another hot trend – the "cold shoulder" shines beautifully in this sophisticated skater dress. We love the peek of skin that's still totally reception-appropriate.