In honor of National Blog Posting Month, or NaBloPoMo, I've signed up with BlogHer.com to receive a writing prompt daily. Today's prompt: When you're writing, do you prefer to use a pen or a computer? My answer: Neither.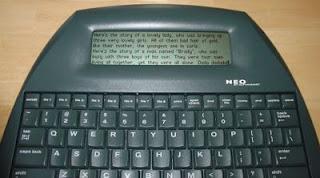 I prefer to use my #1 all time best travel tool—the AlphaSmart Neo. Weighing less than two pounds, the Neo is a dedicated word processor that is virtually indestructible and runs—basically, forever—on three AA batteries. With a screen that displays six lines of text at a time, the Neo obliterates my two biggest time wasters and writing saboteurs: (1) diddling around on the Internet, planning year-long journeys I will not be taking any time soon; and (2) rereading my writing over and over and over to the point of paralysis. An ergonomic dream, the Neo connects to any computer via USB cables, which enable transferring files from the Neo to blogger or any text document. Brilliant!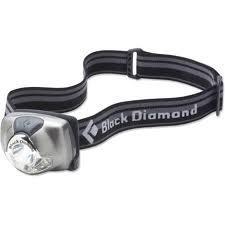 #2 I don't leave home without a headlamp and neither should you. Headlamps are necessities for trekking trips, but I find that even my non-adventure travels require my trusty headlamp. No place on earth is as well-lit as the US. I use the headlamp to navigate dimly lit (or non-lit) streets and to read in bed.
#3 The AlphaSmart Neo's biggest selling point for me is also its biggest drawback—no Internet. So, although I need to avoid wasting time reading gossip about the "Real Desperate Housewives of Beverly Hills," I do need to check emails, keep up with my Facebook friends and Tweet. I need a device that gets me on the Internet, but doesn't make it so comfortable that I get sucked in. For this I recommend the iPod Touch, iPhone or iPad, all of which feature another travel necessity: Music!
#4 X-Mini speakers—When you're on the road long term, you need to be able to sing out loud. X-Mini speakers, which plug into your iPod, laptop or MP3 player, give you huge sound in a tiny package.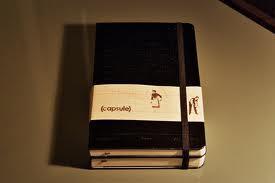 #5 Moleskin Notebooks—Made for travelers, these notebooks feature built in pockets for holding receipts, tickets, maps, and they come in a variety of sizes and colors. They were Ernest Hemingway's preferred notebook. If they're good enough for Hemingway...