Your wedding is the most single special event that you will have in your life. It should be something that you both will remember for life. Of course it should not have to cost a lot of money. Here are some tips to help your budget.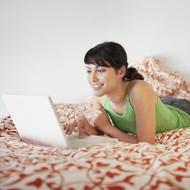 Source: wedding.theknot.com via Catrina on Pinterest
5 Tips to Help Your Wedding Budget
Invite only the people that are close and special to you. Try and limit the amount of people that are coming to keep the cost down.
Get married in the off season. Most people seem to get married on the weekends and around certain times of the day. Pick a time that is considered off time and enjoy paying less.
Make most of the decorations yourself to avoid paying retail.
Consider renting the outfits instead of buying them. You may even try making the dresses for the maid of honors.
Try making your own invitations to save cost on mailing out announcements.
Joshua W for Raymond Lee Jewelers, South Florida's premiere source for buying and selling luxury watches and designer jewelry.