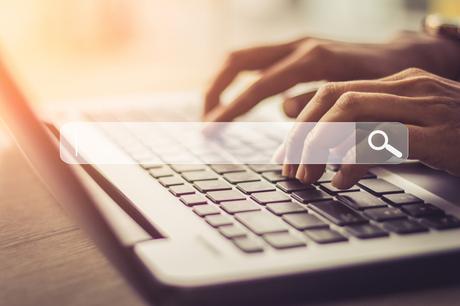 Marketers who manage search engine optimization (SEO) know how crucial it is to the overall integrated marketing strategy for generating online results. While it is widely acknowledged to be a critical function, even many seasoned professionals make the mistake of thinking that SEO doesn't have a place in the marketing mix until campaigns and advertising are well under way.
The truth is, SEO can significantly impact your search results when implemented early in your web design and development cycle. On their blog, Smart Insights highlights five ways SEO can help you address any performance objectives when implemented during the initial design or redesign phases.
Understand How Traffic Arrives at Your Site
The right audience doesn't usually just stumble across your website. Getting visitors to your site-especially those who meet the criteria for your ideal customers-are a matter of an effective keyword research campaign. Web crawlers index your site and rank it. Your ranking is determined by a number of criteria, use of relevant keyword phrases, is one of those criteria. Taking the time to understand how traffic is driven to your site and how you can influence that traffic will help you become a more strategic digital marketer and SEO expert.
Take Research Insights to Your Web Team
During your research into keywords and trends, you will no doubt find a tremendous amount of relevant information that should help determine the direction of your site design and copywriting, contributing to a smooth user experience. The more you can come into early-stage site planning armed with data and guidance, the less time you will spend "fixing" your site later.
Implement a Thorough Pre-Launch Review
Before officially taking the new or redesigned website live, integrated marketers with a strong grasp of SEO will spend some time checking into how web crawlers are indexing your site. This will help you look for any coding, SEO, and other glitches that can negatively impact your site's Search Engine Results Page (SERP) performance. Work closely with your web team to make sure any obstacles or challenges are addressed before go-live so that you ensure effective organic SEO, and mitigate any later repair work.
Protect Your Site Against Risk
When redesigning and relaunching your website (as opposed to launching a new site), you'll want to ensure that you retain the most popular information that previously helped you build trust and authority. It may take some time for search engines to recognize the changes and confer your site with the same level of influence. If the changes are too drastic, you may see a decline in visibility and traffic performance. By ensuring that SEO and web development are closely aligned, you can take the necessary steps to reassure crawlers and customers that you are the same recognized authority.
Stay on Top of SEO Trends
Remaining at the forefront of technology and trends will help you keep a competitive edge over your competition. Due to this preparation, you and your team will be ready to handle any changes when search engines update their algorithms, or the industry develops a new must-use practice.
Integrate SEO Early for Greater Value
Remember, your website is the always-on advertisement you show the world. Customers and potential customers will be checking it out 24x7x365, and they will expect a seamless user experience, including easy access to their desired information. By incorporating SEO into the earliest stages of web design and development-not only when things are off-track-you ensure successful performance, a logical search strategy, and visitor ease-of-use.