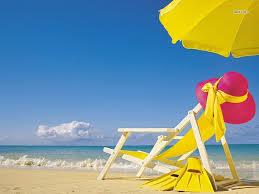 SRI-LANKA
Off the coasts of India lies this amazing tropical island country with vibrant cities, interesting traditions, incredible beaches and astonishing wildlife. The Island also boasts of rich culture, ancient sites and fabulous beaches. It is the adorning jewel of the Indian Ocean. Despite its tear shape, you girls will only cry tears of nostalgia as you leave this place.
Holidays in Sri Lanka offer a myriad of opportunity. Explore the ancient city of Sigiriya with its dominating fortress and its archeological ruins and later enjoy a girly picnic in the L-shaped Water Garden and take memorable pictures next to the symmetrical boulder rock. Learn how to dress up like a local before picking up a few local jewelry at the open markets. Pamper yourselves at a local spa, taking advantage of ancient Asian massage techniques to revitalize your body.
PORTUGAL
Portugal is a gem for holiday makers, the fine sandy beaches, its sundrenched and the sea. The Portuguese are very hospitable hosts and the night life is extraordinary. There is a lot to look forward to; luxurious resorts, amazing landscapes and beautiful islands.
Hang out with the girls in Lisbon, the capital of Portugal where you could visit museums, dine in fine restaurants and party in the capital's exhilarating nightclubs.
SKI HOLIDAY IN FRANCE
France is a popular ski destination due to its world class facilities, spectacular arrays of skiing and boarding terrain and the cozy luxury chalets.
Chamonix is popular for skiers looking for good snow and challenging off piste skiing and the much celebrated Vallee Blanche; it is also set against picturesque scenery. Chamonix also has a vibrant night life, perfect for letting your hair down with the ladies.
Meribel also has some fantastic slopes which bring in skiers from all over the world. There are also some of the world's best luxury ski chalets in Meribel, so if you're looking for a pampered ski holiday this is the place for you!
Alpe De Huez offers a wide variety of piste and off piste terrain so all the girls will enjoy depending on their skills. They range from the challenging black runs to wide open blues and greens and is spread over a vast region.
INDIA
Sometimes just a girls' night out is never enough. A short break in a deluxe environment could mean a lot for you and your girls. India is particularly fascinating and has a lot to offer women from live Bollywood performances to lively cultural shows and festivities to culinary delights.
The Kumarakom Lake Resort will seduce your senses in every way; the opulent sophisticated interior décor, the lush green landscaped gardens and meandering canals around the cottages. It is set in the heart of the backwaters on the shores of Lake Vembanad.
You will enjoy swimming in the large pool which is accessible from 22 villas, houseboat rides and speed boat thrills will leave you and the girls finely rejuvenated. You can also take a trip to the Kumarakom Bird sanctuary and also try out your rowing or fishing skills.
In the evenings you can be inspired by the cultural performances such as Kathakali and you can share a glass of wine over this show.
IBIZA-SPAIN
Ibiza in Spain is the Perfect Island for a fantastic girly break. Though popular for vibrant night life and the center for parties it also has fantastic beaches, exotic hotels, pristine island and almost guaranteed sunshine.
Discover the calm Island of Formentera and enjoy sunbathing along its long fine beaches also rated as the best in the Mediterranean. It is a place to relax after the madness of Ibiza's 'dance till you drop madness'.