Are you one of those people who just loves to be active while traveling? Well if you pick Costa Rica as your destination you're in luck, because there is a whole plethora of sports you can include on your vacation involving the beautiful natural surroundings of the country. Stay active and explore this exciting country the sporty way: here are 5 ideas to get you started: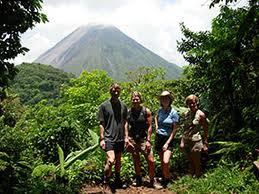 Hiking With lush green forests and volcanic areas covering much of its area, Costa Rica is perfect for exploring by foot, so lace up the hiking boots and hit the trail. Arenal Volcano National Park has great hiking trails along with the impressive volcano, and a huge amount of biodiversity. Head to the Monteverde Cloud Forest Reserve to explore the rainforests that thrive high in the clouds- just get there early to avoid the crowds!
Horseback Riding What a great and unique way to see the country, from the back of a horse! Horseback riding excursions let you see many spectacular sights within a few hours, or a few days if you choose a multi-day trip. Imagine riding leisurely through the countryside, or trotting along the white sandy coastline… this is a sport to really connect you with nature.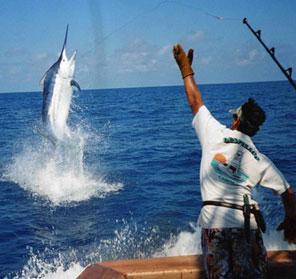 Sport Fishing Why not try a completely different kind of water sport while you're here- sports fishing Costa Rica! Many fishers call Costa Rica the "best kept secret" of the sport fishing world, and it's easy to believe when you look around the tropical paradise. Set out on the calm waters and learn about fishing from an expert guide, then bring home your own dinner.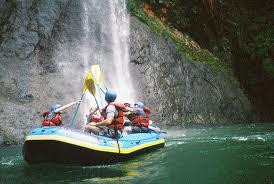 Whitewater Rafting The tropical temperatures in Costa Rica ensure warm water for rafting year-round, and the setting could not be more perfect. Experienced local river guides set up half or full-day trips for a full experience in the rapids. There are classes for every skill level, so whether a beginner or expert you can step up with a paddle and hit the water.
Scuba Diving Do more than admire the crystal blue waters from up above- dive down beneath to explore the magical underwater life within! Costa Rica has some of the most incredible diving in Central America, with several coral reefs and plenty of diving shops to get you started. Don't miss exploring Isla de Canyo, one of Central America's most well-known diving spots.