As much as I love to travel, you would think that I surround myself with like-minded jet setters. We'll pack our bags at a moment's notice and fly off into a weekend getaway full of fun and adventure. Think again! No one in my social circle travels as much as I do. I wish I had more friends who had a passion for travel, but I don't.
Although full-blown ten-day vacations are not always possible or affordable; weekend getaways are. There are plenty of deals you can catch to have a weekend with the girls or a mini mancation (just the fellas). Luckily, you have me to tell you five reasons why you should invest in a few weekend getaways a year.
You Only Live Once
One of the life lessons I've learned is if you wait until the perfect time to do something it will never happen. In my opinion, the phrase "perfect timing" hardly exist. You throw caution to the wind and just do it! If you spend your life waiting for the right time and talking yourself out of doing what you want to do; you may very well miss out on this thing called life.
You Know You Deserve it
Chances are you're either working for yourself or toiling away at someone's 9-5. At some point, we all need to take a moment to smell the roses. We need time to reenergize, laugh uncontrollably, act a little silly, and get on the dance floor despite our God awful rhythm. The cabbage patch never gets old!!! We need to get pampered and show ourselves a little love.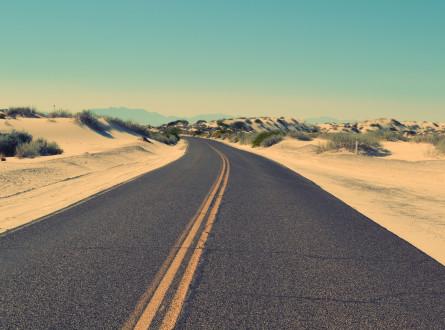 You Need to Get the Hell Out of Dodge
Let's face it; there are times when we need to get the hell out of the city for a minute. Especially during relationship problems and break ups. We need time to vent and then we need time to reinvent. We need to air out our frustrations and then learn a little bit about ourselves over a nice glass of wine or a shot of cognac. Cognac would be my preference!
Nothing like Quality Time
Life gets so busy until sometimes we go long periods of time without seeing our girls or in some cases guys. A weekend getaway is a cure for this! There's nothing like catching up over a good massage or while having a few beers at a sporting event.
You Need to Do Something Different
Sometimes we do take the time to get away, but we get stuck. We end up going to the same location over and over again until it's no longer fun; it's what you're used to. You don't need to go down the same waterslide eight times. Take a trip in a different direction and find a new adventure.
Weekend getaways do not have to be expensive. Find someplace close, grab your friends, gas up the car, and go!
Do you take the time to get away? If so, what are some of your favorite spots?