Many potential sellers have been holding back, waiting for the market to improve... and it has been improving. Has it improved enough to make sense to sell this year?
Here are some things to consider...
1) Supply of homes for sale is at a record low, creating  a strong seller's market

Total number of homes available for sale in the Twin Cities at the end of 2012 was 11,875... down 31.8% from 2011 and the lowest in records going back to 2004
Low supply means stronger demand... translating to shorter market time and higher prices
Multiple offers have become more and more common
Graph from Minneapolis Area Association of Realtors 
2) 2012 showed big year-over-year price gains... expect it to moderate going forward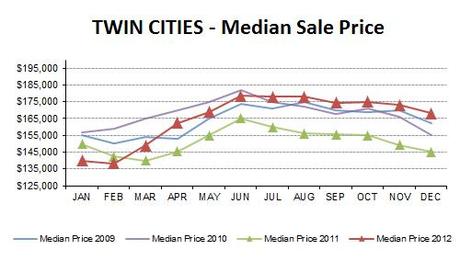 Average 2012 sale price was $219,132... still 12% behind the high of $279,151 in 2006 but also 18.4% ahead of 2011's average $193,450
Median sale price was up 16% year-over year in 2012... impressive, but bringing it up to hover just over 2009-2010 much of the year
A big reason 2012 price increases were so high was because 2011 prices dipped so low... don't expect to see the same dramatic increases going forward after the first few months of 2013, although demand will likely cause prices to continue to rise
If you are planning to buy after you sell, prices will also likely increase on your purchase... if you plan to buy a more expensive home, waiting could cost you more money
3) Foreclosures and short sales are declining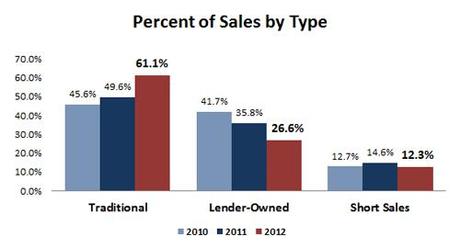 Distressed properties have had a big impact in dragging down prices

Percent of traditional sales has been increasing and percent of foreclosure sales has been decreasing

In 2012 traditional sales accounted for 61.5% of sales

4) Interest rates are at historic lows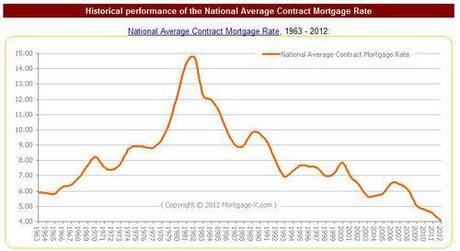 Interest rates are expected to stay low in 2013... although the future is uncertain, currently markets predict a rise in the second half of 2014
Buyers are recognizing this is an opportunity, and are not just looking but also buying
If you are planning on buying another home, that means you will also be able to take advantage of the low interest rates
Graph reproduced with the permission of Mortgage-X.com
5) Rents are on the rise and rental vacancy rates are low... turning renters into buyers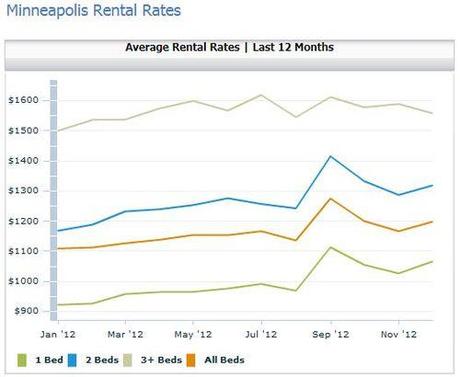 Minneapolis-St. Paul is one of the 10 US cities with the highest rent spikes in 2012 according to CNN Money... showing a year-over-year rise of 7.8% and a 2.2% vacancy rate
It financially makes more sense for many people to buy rather than rent at this time
More apartments are being built, which could shift the future balance
Bottom line is the market is favoring sellers right now... if you have been wondering whether to sell this year or wait, now could be a good time.
Sharlene Hensrud, RE/MAX Results - Email - Minneapolis - St. Paul Real Listing Agent