5 Products I Would Repurchase
Hey Everyone,
Let me first admit and tell you all a fact about me. I's very hard, nearly impossible for me or say a beauty blogger in me to repurchase anything as I have to keep on testing new products for review and I can't really purchase a product again. But if I come across some products that I find amazing and outstanding, I make sure to purchase them again and these 5 products are in my list of re-purchase and some I have already re-purchased.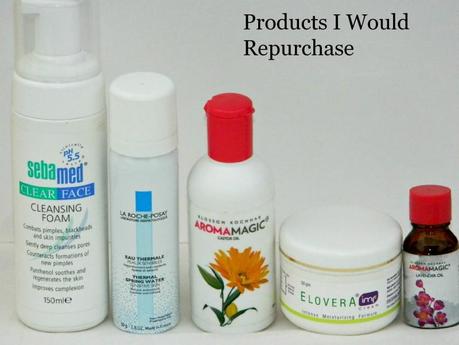 Sebamed Clear Face Cleansing Foam:
Let me begin with the winner of my re-purchase list. I love love this cleansing foam and will re-purchase it always until my skin becomes problem free. The only downside of this cleansing foam is that it makes my skin dry but really

will that stop me from loving or re-purchasing it! I have been gifted with dry skin so it does not really matter to me as long as it's working on clearing out my skin plus making it a lot better.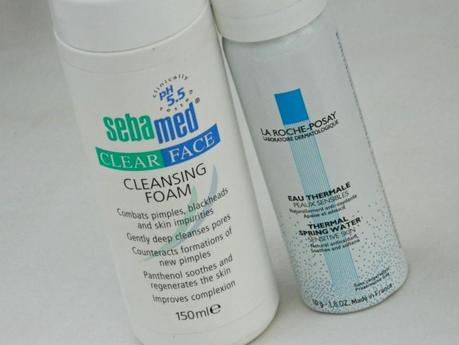 La Roche Posay Thermal Spring Water:
My second love and second rockstar of my repurchase list. It's the thermal spring water which is a multi-purpose product, it is great for sensitive problematic skin and can be used by all skin types. You can check out the review and see me praising about this thermal water there and also its multiple uses.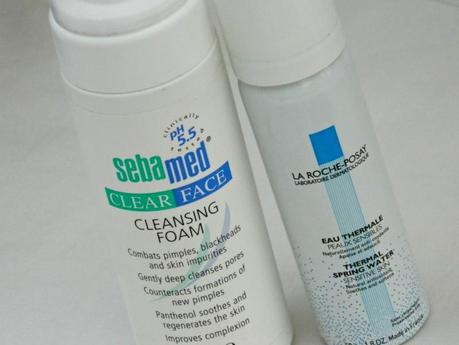 Elovera IMF Cream:
This cream is a savior for my dry skin. I don't look at anything than this when my skin feels dry, parched and rough. It treats my dry skin amazingly and doesn't feel heavy at all unless you apply an excess amount. I love using it before doing my makeup as it feels almost like a primer, hydrates my skin and makes my makeup go on smoothly though I don't miss my primer if I'm doing heavy makeup.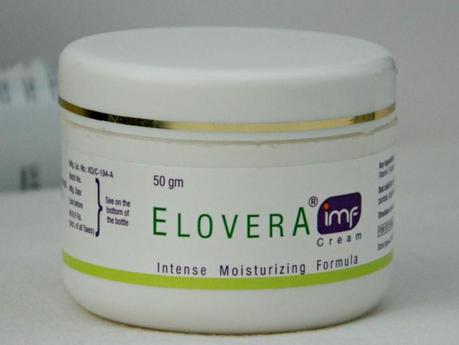 Aroma Magic Castor Oil:
Castor oil is a multi-purpose oil and has various uses. Castor oil is quite thick carrier oil which works great when diluted with other oils. I use Aroma Magic castor oil on days when I don't feel like applying anything on my skin at night or when I'm out of my cream, I just pat this oil on my face, go to bed and wake up with soft skin. It seals in moisture, protects and hydrates skin, best for dry skin. I apply it daily at night on my lashes, around my eyes, on my lips over a lip balm to seal the moisture and hydration of a lip balm. I also apply it on my hair mixing it with few other oils and it treats split ends very well, makes hair soft and gives deep nourishment to my hair.
Aroma Magic Lavender Essential Oil:
Aroma Magic is one of my favorite brand and it has never failed to fulfill any of its claims. That's why I have many favorite products from Aroma Magic like their lavender face wash, strawberry face wash, mineral glow scrub, etc. All its products have been a hit for me, if you are starting your skin care routine and want some product suggestion, I recommend you to try some Aroma Magic products for sure and now the bonus is that their products are all chemical free, paraben free, don't have any artificial fragrance, no mineral oil, basically all natural! And they have quite a good range of essential oils too and I'm a fan of oils as I have dry skin and dry hair. I got this lavender oil few months back and it's lasting me since then but I will surely repurchase it if it gets over. I use it all the time with whatever fun things I do with my skin, by fun I mean diys, I put few drops in the water while taking steam, use it by mixing a few drops in my night cream, sometimes puts a few drops on my pillow for a peaceful night sleep as it also helps to beat insomnia by giving you a peaceful sleep.
PS: Please don't mind the pic as it's with me for more than 4 months and I can't keep it clean forever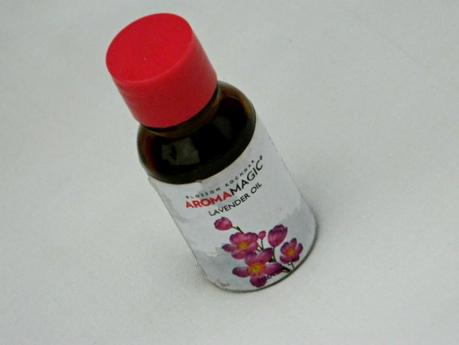 That's it in my list of 5 products I would repurchase! What would you like to purchase from this list and what products you repurchase often, share in the comments below!
Love

Arzoo