Undoubtedly, engineering is one of the exciting and fastest growing fields today. In India a lot of students aspire to pursue engineering mainly because of the exciting job prospects it offers and the lucrative earning potential the industry has. Whilst, engineering promises a rewarding career opportunity, not every one can be successful. You need to have a few inherent skills to be able to make your way to the top.
Today, the majority of the engineering colleges in India not only offers a wide array of engineering courses to suit the different needs of the students, but also focus on improving the overall skills of the students through their meticulously planned program. Also, apart from imparting the technical engineering skills, the private engineering colleges in Delhi focus on developing the soft-skills of the students, which are vital to succeed at the professional level. If aspire to pursue engineering, here are a few important non-technical skills you can learn in college.
No matter, how technically skilled you are, if you do not communicate well, your success in the professional world will be limited. As a working professional you would need to communicate with all kinds of people both within the organisation as well as outside the office including the client, stake holders, vendors and the general public, who do not have any technical knowledge. A lot of private engineering colleges help the students polish their communications skills, both written and verbal so that they can translate their specialised knowledge in an easy to understand language for the layman.
The engineers are known to possess great technical skills but having leadership and management skills are equally important. Whilst you are handling project and/or multitasking you need to have the skills to identify the right person to delegate the task, manage and organize the team, manage the resources and time well so that you can complete the task in a timely and professional manner.
This is one of the most important skills that every engineer ought to have to succeed in their career. No matter, which engineering stream you are pursuing or which industry you work, as an engineer you would have to collaborate with several people in the professional world. You may work with fellow engineers as well as people from other departments, working in a cohesive manner is vital to compete the projects you undertake. This is where the teamwork comes into the picture, you must be able to communicate well with people at different levels and also work with integrity and in a friendly manner so as to win the trust of the fellow team members.
As an engineer, you would need to undertake various engineering projects and more often than not these projects are complex, which require attention to minor details at various stages. Right from conceptualising to preparing a plan of action and problem solving, you need to pay close attention detail so that nothing critical gets lost or is ignored in the process. As a matter of fact, the success or failure of the project hinges on these minute details.
One of the greatest hallmarks of successful engineers is their problem-solving skills and their ability to approach a problem in a meticulous manner to find a solution. Since you will be dealing with complex tasks every day, you need to approach the task with an analytical mind and see through the potential risks and appropriate steps to mitigate the same. A lot of private engineering colleges in Delhi inculcate this skill through various projects and assignments so as to give the students a taste of what to expect in their professional career.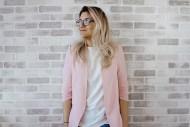 This article is a
Guest Post
by
Ashly William
Ashly William is a freelance writer, with years of experience, creating content for varied online portals. Her content is published on many national and international publications. She has expertise in writing about education.
5 Non-Technical Skills You Can Learn and Develop from Engineering College