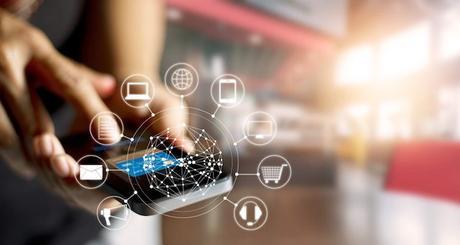 March 2, 2017
0

Email This Post

Print This Post
5 New Mobile Marketing Frontiers
As we've discussed previously, forecasts indicate that mobile marketing will dominate 2017. Research firm BIA/Kelsey's recently-published analysts report shows mobile ad spend topping $40B this year, and more than $65B by 2020.
Ad Age has rounded up the top five predictions from the report, outlining how mobile will transform the ways integrated marketers, brands and consumers interact moving forward.
Consumers Want a More Unified Purchasing Experience
Today's customers are blurring the line between the physical and digital worlds. They prefer combining online information and in-person sales associate knowledge for decision making. To meet this demand, businesses must build seamless mobile/physical brand experiences that meet shopper needs, regardless of engagement point.
Brands Must Determine How to Counter the Amazon Effect
While brands like Amazon deliver new shopping experiences to consumers, businesses must ensure that mobile remains part of the process. We've offered suggestions in the past for managing "showrooming" but the stakes are higher now.
Integrated Marketers Need to Re-Evaluate Mobile's Role in Ad Buys
To suit today's always-on, highly competitive marketplace brands must shift from intermittent marketing campaigns to being more visible to consumers in an ongoing capacity. The anticipated rise of programmatic direct this year opens up new opportunities for purchasing regular ad placements, and for mobile to play a significant role in securing those spots.
Mobile Will Assist User Experiences with Emerging Technologies
BIA/Kelsey predicts that mobile purchase technologies will continue to be significant, leading to the development of new solutions. Additionally, mobile will serve as the user interface for technologies including augmented and virtual reality, IoT, and location-based marketing (LBM). These technologies are expected to enable better real-time customer engagement based on users' physical locations.
New Creative, Especially Video, Will Define Mobile Engagement
Analysts anticipate that mobile will be the vehicle for delivering new engagement opportunities including non-intrusive experiences, dynamic animated and "sticky" banners, and ads aligned with customer interests (see LBM above). If expectations bear out, 2017 is likely to be a significant year for mobile video marketing. In a recent Cisco VNI forecast update, findings showed that mobile video now accounts for more than half of all mobile traffic.
Conclusion
Consumer behaviors and preferences are changing the ways mobile impacts marketing strategy, ad buys and campaign management, redefining the shopping experience and engaging with customers' needs through the lens of the omnipresent mobile device. What ultimately shakes out is going to reshape mobile marketing for years to come.