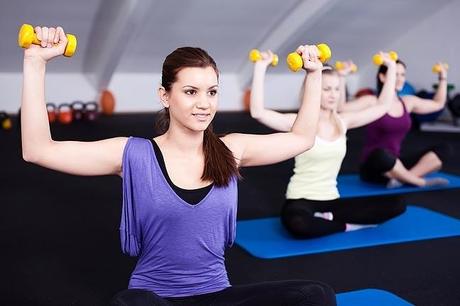 5 minutes do not seem to be enough time for anything in the busy times at present. However, there are many things that can be accomplished in such a short duration. What if one is to say that it is easy to burn the fat in just 5 minutes? While it will be unbelievable for many, others are practicing this method and achieving their fitness goals. The 5 minute fat burner is a quick and easy cardio plan that is easily becoming one of the favorites of the many.
One does not only get the blood pumping with such regimen, but also stokes the metabolism that help burn the calories even after one has finished the workout. There are many benefits of 5 minute fat burner exercise regimen; one does not need to invest time traveling to the gym and several other ones.
Here are some of the 5 minute fat burner exercises
Jack in the Box-Like Fast Feet, this exercise too requires some imagination. For this exercise, one needs to visualize that there is a box placed on the floor in front. This box is divided into four sections. Begin with jumping jacks. For this, one needs to land inside one of the four quadrants every time. The quadrant needs to change with every jump. To make it easy, jump once forward, then to their right, then at the back and lastly to the left, completing a round. This exercise can be repeated as many times as possible for time period of 30 seconds. The movement needs to reverse after first 30 seconds.
 Fast Feet-For performing this exercise, one needs to stand with her feet wide with bent knees. This is quite an interesting exercise. For this, the person needs to imagine that the floor is quite hot and this will require lifting the foot off the floor in quick movements. Run in different directions as rapidly as possible. The person needs to move the arms in any way as one feels comfortable.
 Power Lunges-The person needs to stand with both feet placed together and arms at the sides. For this, first the person needs to take a large step out with the left foot. This would mean lowering down into deep side lunge. The person needs to tap the fingertips to the floor in front of the left foot. Now, push off the left leg to jump in the air, thereby bringing the legs together. Now, clap hands together overhead. Land softly with knees bent prior to stepping out towards the right for reverse. This would be considered one repetition. One can do as many repetitions possible in 60 seconds.
Conclusion
Almost everyone has at least 5 minutes free every day. However, these five minutes are never used to perform workout. One should understand the importance of a healthy body and take some time out for doing at least easy and simple exercises. Even five minutes are enough to get a fit and fine body.