Disclaimer: I am not giving any medical advice or making any medical claims, please consult your medical advisor if you have any allergies.
Call it Turmeric Latte or Golden Milk, it is a quintessential drink in every Indian household. We are no strangers to the medicinal benefits of turmeric- it is an antioxidant, and an anti-inflammatory herb. Your body aches, you've had a minor sprain or you want something for general wellness- every Indian woman in the family would make this milk. Turmeric is a key ingredient in Indian cooking as well. It is the perfect taste-enhancer.
I never used to like this drink as a child and I won't blame my nine year old for not liking it either; this drink is an acquired taste. Anyone who drinks it for the first time might not enjoy it, but after a few trials and keeping in consideration the health benefits this drink brings to you- you are sure to become fan!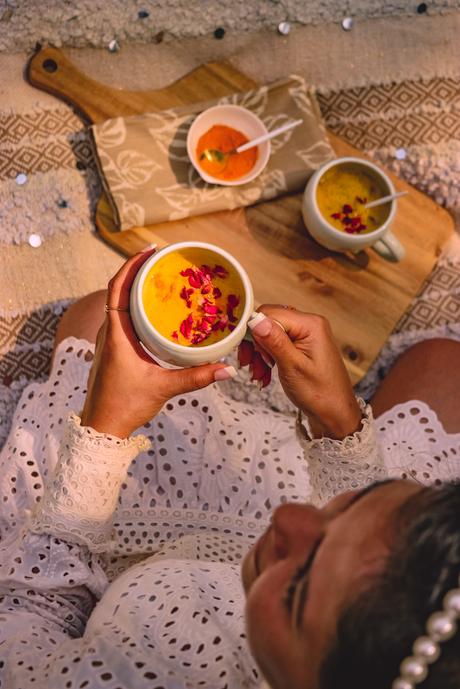 I make this drink especially in winters, cuz there is nothing like a hot cuppa turmeric milk on a cold chilly night. But with the whole COVID-19 thing I have been making it more often these days. Generally, I brew a big batch of it and store it in a glass container in the fridge and pop it in the microwave for a few minutes whenever needed.
Some other ways you could incorporate turmeric:
add a spoonful of turmeric to your warm lemon, honey water.
try out this ginger, turmeric carrot soup. Looks and sounds yummy.
make detox water with hot water, turmeric, and cinnamon.
make an immunity-boosting concoction, recipe HERE.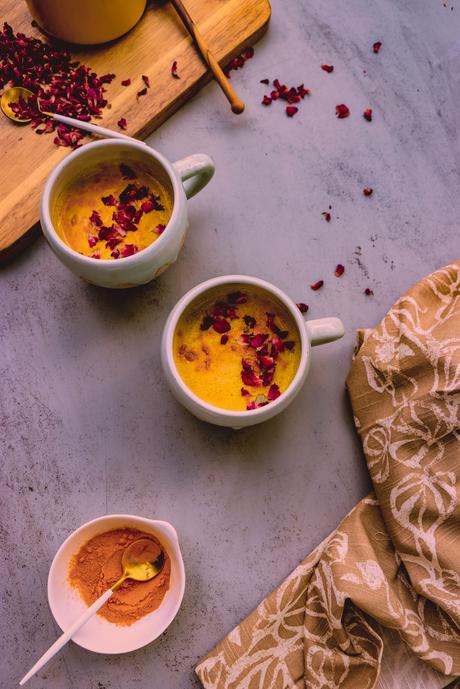 There are so many variations of this drink. Some make it in regular milk, some in coconut milk and some like ME, in almond milk. I would suggest opting for the unsweetened version of the milk you finally choose, this way you are in control of the quantity of sugar that goes into your body. See below for my recipe.
Ingredients:
3 cups Unsweetend Almond milk
1 1/2 tsp Turmeric powder
1/2 tsp Cinnamon
1/4 tsp Ginger Powder
1 1/2 tbsp Honey/ sweetener of your choice
Few strands of saffron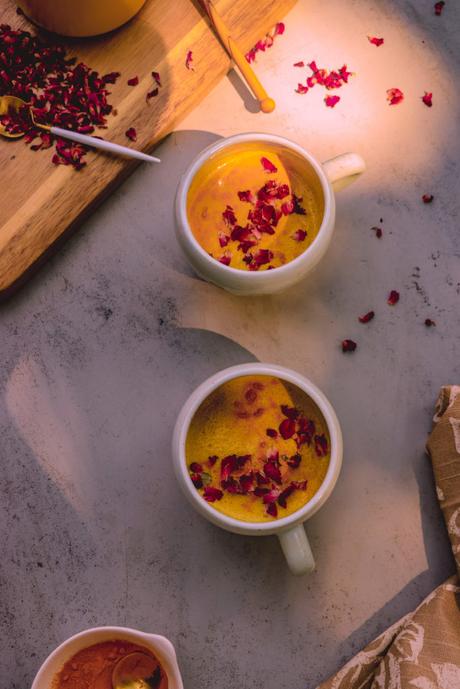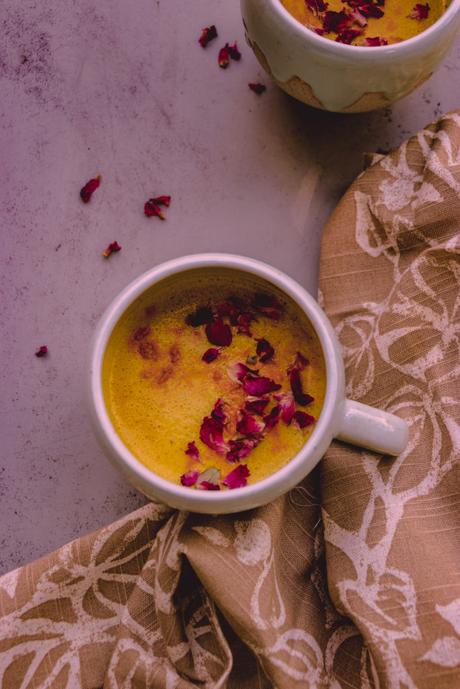 Instructions:
In a deep pot bring milk to boil over medium heat.
Add turmeric powder, cinnamon powder, ginger powder and whisk briskly.
Add saffron strands, crank up the heat and continue to boil.
Now add honey and boil for another 5-10 minutes to cook the turmeric.
Top it off woth some dried rose petals and enjoy hot.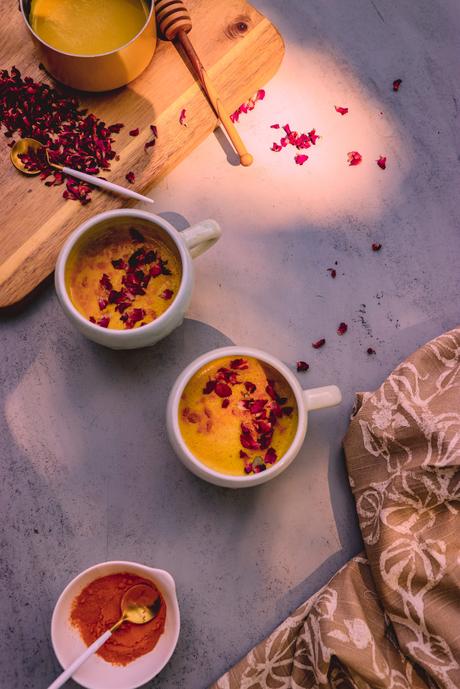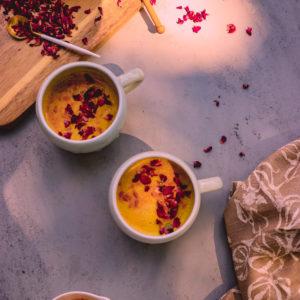 Turmeric Latte