Grab a cold glass of whatever kind of milk you drink, because these cookies are delicious. And oh hey, they don't have gluten in them.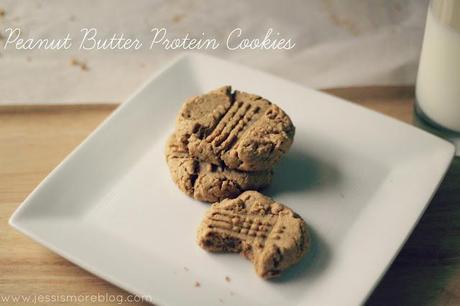 IngredientsMakes 8-9 cookies1 cup peanut butter (you can also use almond butter)4 scoops protein powder (such as ViShape) [these will not be gluten free if your protein powder has gluten in it...]1 egg1 tsp cinnamon1 tsp vanilla extract 
Yep, you read that right.  F-i-v-e ingredients.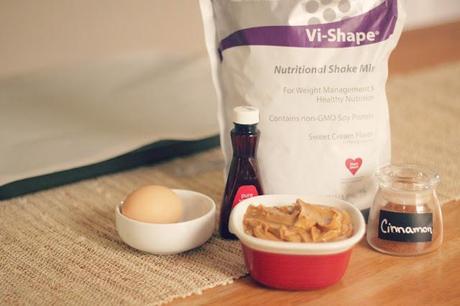 DirectionsPreheat oven to 350 degrees.Mix all ingredients in a medium bowl. Spoon dough on to cookie sheet lined with parchment paper (or lightly spray with cooking spray).Use a fork to lightly press down cookies. Bake for 8 minutes, remove from oven; let sit on baking sheet additional 2 minutes; cool on wire rack.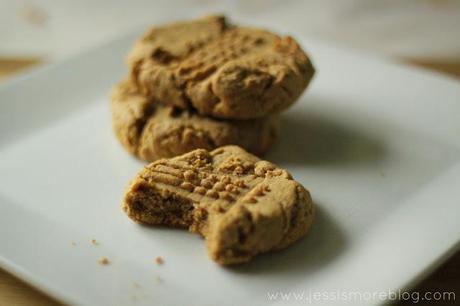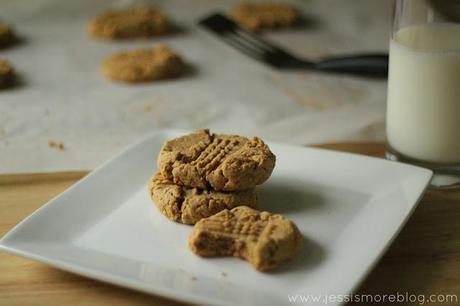 These guys are super filling, which is good for a cookie-lover like me. Enjoy!