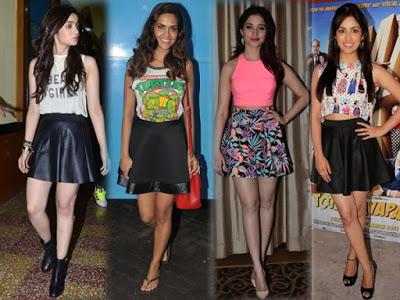 Nowadays, most of the celebrities prefer pleated skirts to look glamorous. Flared skirts gives you stylish look within minutes and catches the waft as well!
As the monsoon season is going on, no one want to wear denims or pants because of damp season and mud stains which are hard to get rid. So, how was the idea to wear short crimped skirt this season.
We have seen stunning bollywood actresses who wear flared skirts in various patterns and designs.  From floral printed flared skirts to leather pleated miniskirt, we have select some fashionable miniskirts designs for you which you need to try this monsoon season. Know what they are……
1. Plain Black Skirt
Today, crop tops are in trend so wear it with a plain black little flared skirt.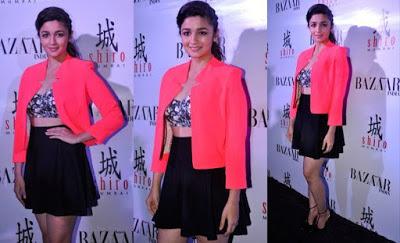 2. Classic Flare
You can easily carry glory and magnificence with this classic black flared skirt.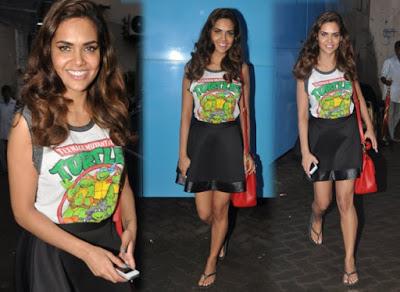 3. Yellow Flared Skirt
You look suspiciously larger in flared skirts, so select georgette or satin skirts which will flow on your figure.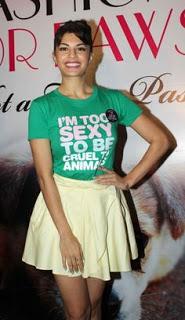 4. Floral Print
Monsoon season is specially known for floral print. So, you must try it at least one.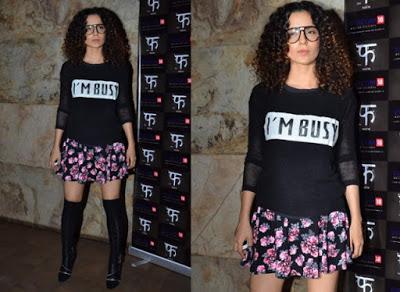 5. Crimped
Crimped leather skirts attractive as well as fashionable. Tuck your top in to let your skirt grab all the attention.