Finding the right gift for your mother and grandmother can be a daunting task, but it doesn't have to be. Here's a list of five fabulous techie gifts that will delight the special ladies in your life.
Cobra DPS 1200 High-Definition 3-in-1 Scanner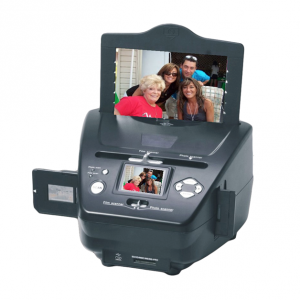 This scanner easily scans photos, negatives, and slides, so she can re-visit the memories of all of her favorite times. Give new life to those old slides from the safari she took in the 70s and she'll be able cherish them forever and share the stories with her loved ones. Image files are saved in an SD card or directly onto a computer for easily accessible storage and retrieval. This device does not require a computer, so even if she isn't tech-savvy, she'll be able to enjoy it.   
Dell XPS 12" Convertible Touch Ultrabook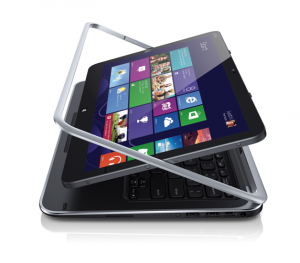 If she is even moderately efficient with technology, the Dell XPS 12" touch-enabled ultrabook laptop is the best gift mom and grandma. You can pre-load old celluloid photos and new digital photos for her so she can swipe through the memories with the greatest of ease.
Or if she is a busy business woman and needs something ultra-light and portable with a long battery life and high screen resolution, she'll enjoy the performance and function of this convertible touch ultrabook. Keeping up with her busy schedule and keeping in touch with family members will be a breeze and she'll be able to share even more.
Modcloth Trail Remix Radio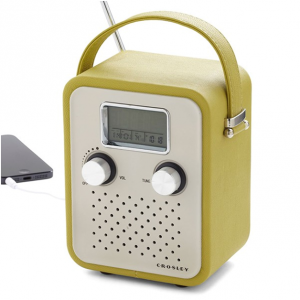 Give your mother a blast from the past with the Modcloth Trail Remix Portable Radio. It comes in classic olive-green faux leather and has a handy strap on top for carrying. Whether she is going to the beach, a picnic in the park, or just wants to enjoy some oldies at her office, she'll love this retro this AM/FM radio. This radio also has an alarm in case the tunes lull her into a long afternoon nap.  
Philips Wake-Up Light for iPhone and iPod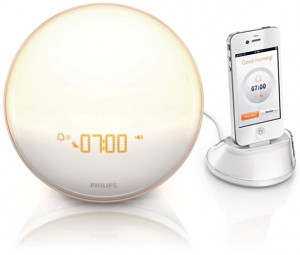 Instead of waking up to an annoying alarm bell or buzzer, give your mom a gift that will allow her to
wake up peacefully
with the assistance of gentle light and sound. Every 30 minutes, the light and sound increase to create a gradual natural awakening. The dock also serves as a charger and can track sleep routines with the Wake-Up App. This device also features a dimming light and sound that simulate a sunset to send you off to sleep. It has been clinically proven to help people have a more pleasant wake-up.    
Clarisonic Aria Sonic Skin Cleansing Brush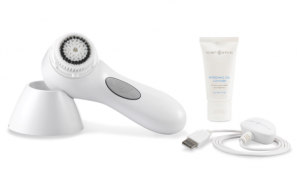 The new Clarisonic Aria skin cleansing tool has three speeds and works six times better than regular cleansing with your hands. It's gentle enough to use twice each day and helps skin absorb creams, serums, and moisturizers better. Clarisonic's patented micro-massage motion works with skin's natural elasticity to gently remove the impurities trapped in pores. Using a Clarisonic has also been proven to reduce the appearance of fine lines and wrinkles so women are raving about it and your mom will surely become a member of the fan club too.
What do you plan on getting mom for Mother's Day?
About the Author
Jared Jacobs has professional and personal interests in everything technology. As an employee of Dell, he has to stay up to date on the latest trends and breakthroughs in large enterprise solutions and consumer electronics buying trends. In his spare time he is tinkering with sound systems and other awesome gadgets he can get his hands on. He's also a big Rockets and Texans fan.