Comfort combined with style is what women look for when they choose an outfit. It's no use if you give in to the perils of fashion, choose ill-fitting outfits only to feel uncomfortable the whole time. Here's where Indian outfits are the best. The traditional Salwar kameez is a perfect blend of style and comfort! It's best suited for Indian weather and it gives the wearer a feeling of being carefree, regal and trendy at the same time.
We've carefully picked out 5 designer Salwar kameez which would make you look like royalty and put your best foot forward at weddings.
Jacketed Charm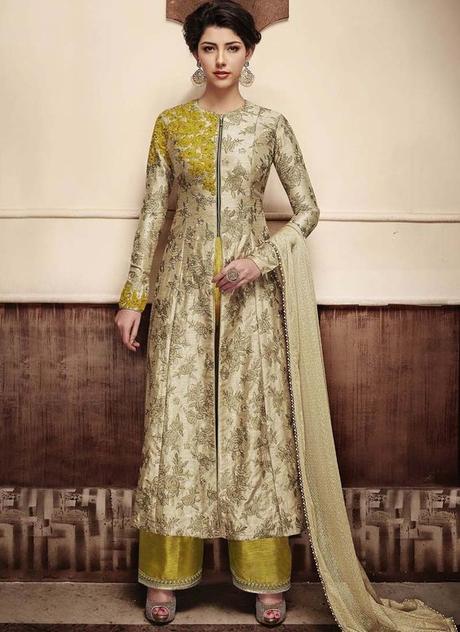 source: Pinterest
Intricately woven jacket-style salwars made of beautiful georgettes and chiffons –imagine how much attention this suit would command? Yes, jackets in Indian outfits have been trending for quite some time and you could go ahead with this unique choice for the next wedding you attend!
Royal Anarkali Salwars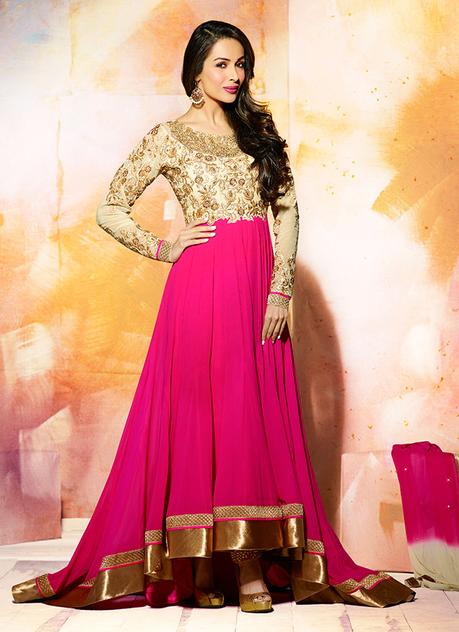 source: Google
Anarkali style salwars are known to rule the roost when it comes to choice for weddings. Opt for teal, olive greens and neon shades to give you an edgy look. Opt for minimal jewelry and let the suit Salwar do all the talking.
Banarasi Is Best


If you have opted for traditional, you can never go wrong with the classy Banarasi with its elegant weaves. To meet the needs of a fashionable you, even designers have come up with variations of the Banarasi, like a Banarasi styled Salwar suit. You can opt for the bright oranges and purples to make you stand out. Watch out for such Salwar suits online.
Fascinating Lehenga Style Kameez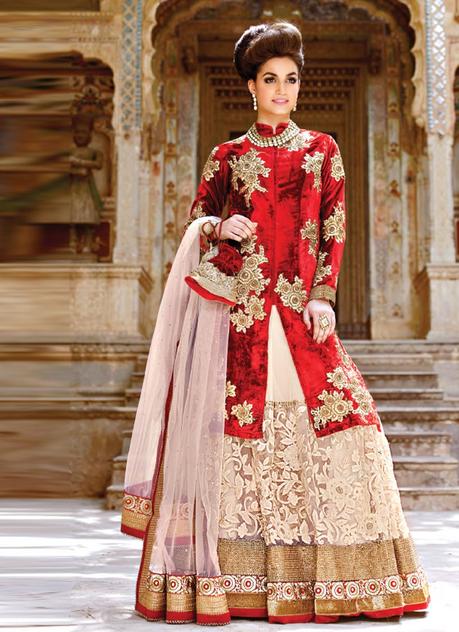 Source: Google
Lehenga style Kameez are the number one choice of any lady who wishes to dig into the beauty of lehengas with the comfort factor of salwars. While red and gold look great in such occasions, opt for colors like royal blue with net dupattas. Heavy embroidery and patchwork give the lehenga salwars the touch of femininity combined with earthy charm.
Zardosi Embellished Salwars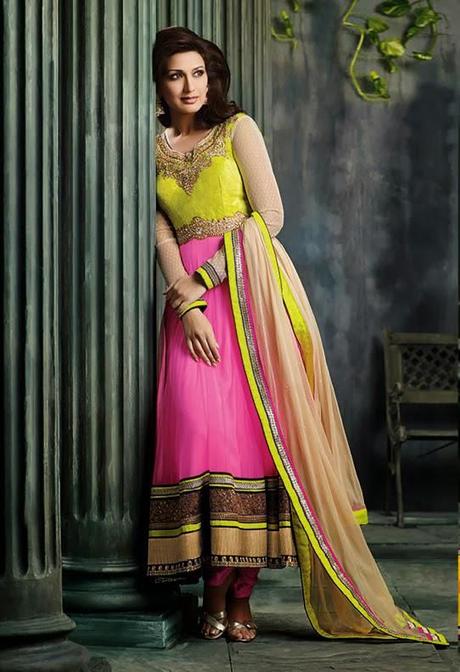 Source: Google
You don't' have to be gaudy or dress over the top to be considered a diva. Zardosi work on a beautiful Chanderi salwar and accentuates the look with colors like off-whites could be an ideal wedding outfit. Opt for silk and georgettes for free-flowing, sexier looks.