A tab bit late but my annual fashion trend report finally made its way to the blog. I generally share my fashion trend report at the beginning of the year, but this year I wanted to wait a bit to bring to you the trends that were more practical and befitting our current lifestyle.
Usually its at the Fall/Winter NY fashion week where you get a sneak-peek into next year's trends. But, since last year everything was cancelled, social media took the lead as the trendsetter for this year. The trends that you see listed below created and still continue to create a buzz in the fashion scene today. It was seen across all social media channels and online editorials and thus became the fashion trends for 2021.
VESTS
Vests had a major comeback in 2020 and resurfaced as a hot trend in 2021. In 2020 fashion gals were wearing vests over everything and as shirts referred to as the SHEST. Long/short, knitted/quilted- there were options galore!
I'm a girl who loves any kind of jacket so glad this trend stayed as vests are the easiest, most effortless to give your dresses and jeans look a boost.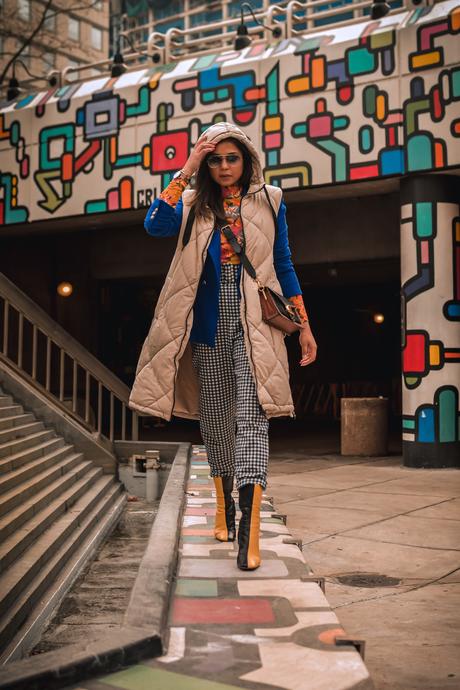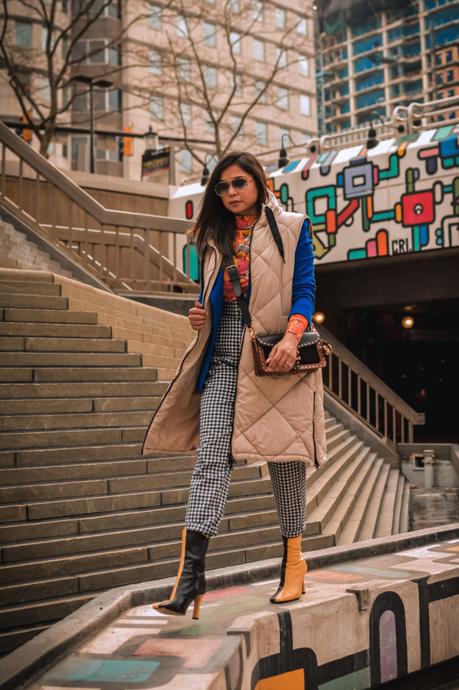 Outfit details

Another exciting trend especially for those who live for bright colors. This year the mantra is- GO ALL OUT! Bring on your A-game, wear and share your borderline ridiculous color combinations. Cuz, when you have your face masks on, your outfit is the first thing people notice- so color up your outfits and bring some cheer to the people around you.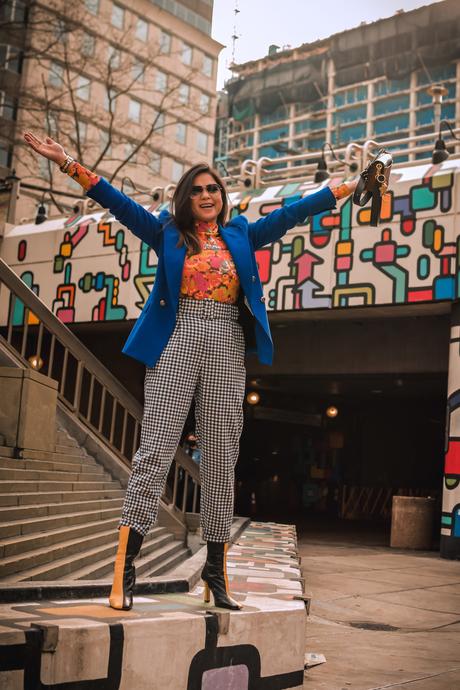 Matching sets
I've always been an avid lover of matching sets aka coordinates. Last year people went all bonkers about the matching pjs and loungewear sets and why not- comfort while working from home was priority! But this year the matching sets are much more elevated. For instance a matching top-blouse in a pretty floral print, or a denim jeans and denim corset set like this one here- there are so many posh options.
I personally prefer this year's matching set options than last year, cuz I still have a hard time wearing loungewear and matching sweatsuits.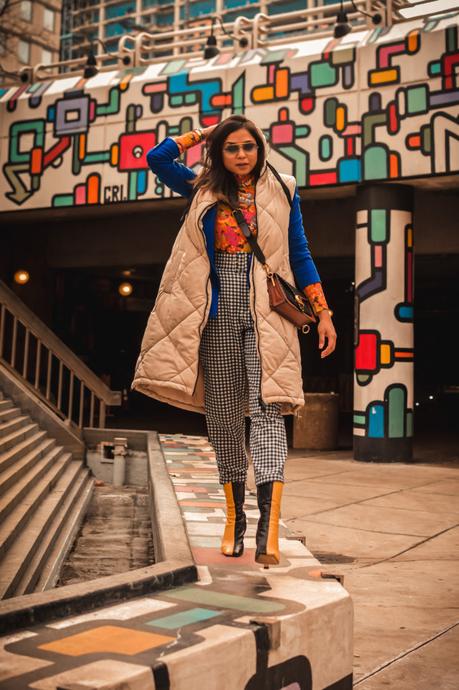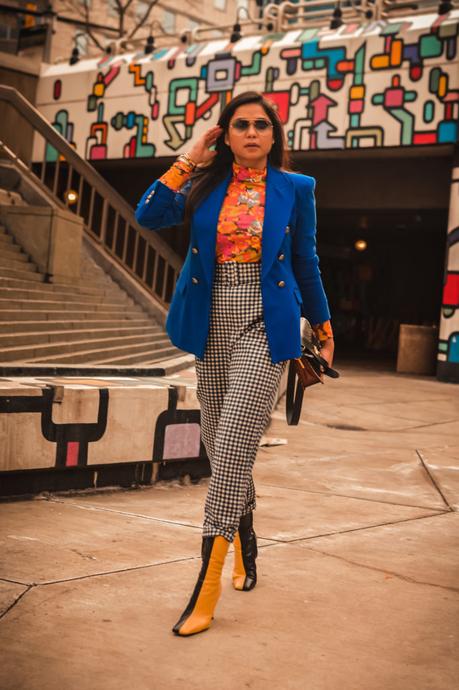 Voluminous sleeves/shoudlers
If you remember mid last year I wrote this piece about puffy/voluminous sleeves and BAM- the same tips are applicable this year as well. The trend stays and I'm thrilled. I'm all about sartorial drama and this trend is all of it- it is fun and flirty. Bigger, bolder sleeves are an instant upgrade to your everyday clothing item. Just remember to buy pieces that are proportional to your frame and stature. Don't overdo.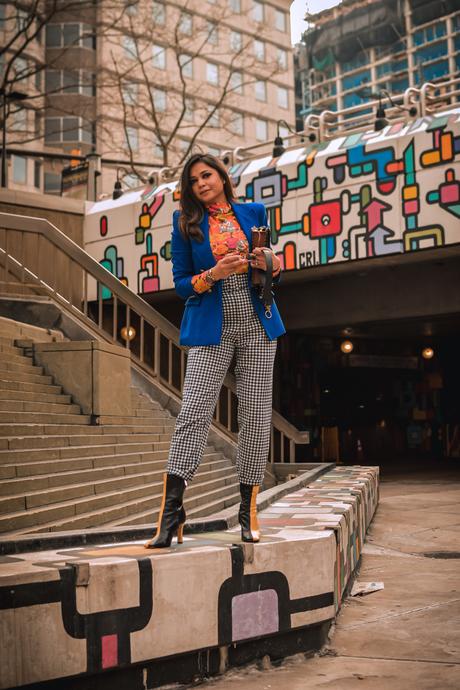 Chunky shoes
Certainly music to ears for folks who were all about the chunky lug heels/boots last year. While I was never a fan of it, primarily as my skinny legs couldn't make peace with the clunkiness of these shoes, I am certain there are folks who are praising the fashion lords.
I admire the way they look on others, edgy and killer, it wasn't the right style for me. However, this year the boot shaft gets a little downgrading and it's the season of chunky lug flats or brogues. The other day I was perusing a website and this caught my eye- a style I might be able to pull off! What do you think?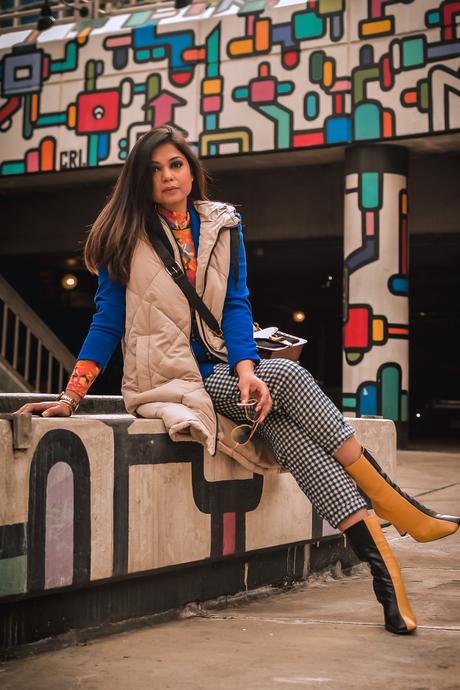 Get my look

JavaScript is currently disabled in this browser. Reactivate it to view this content.
Congratulations to Iris Duhamel Augustin of Lamoumous, she is the featured blogger of the week.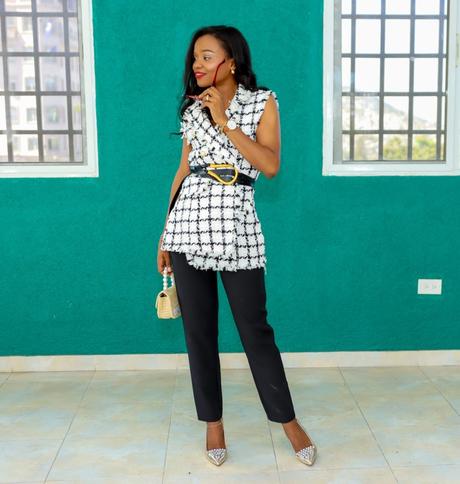 Now is it your turn to share your favorite looks.