Peru has some amazing drinks, both alcoholic and non. Here are 5 drinks that you definitely have to drink if you're going to visit Peru.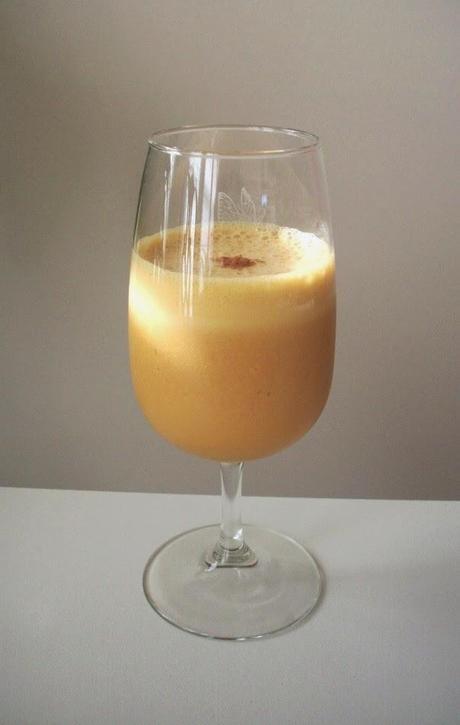 From Oster Haztelo Facil
Algarrobina
This alcoholic drink is commonly drunk in the north of Peru.
Algarrobina
is made from pods of algarrobina trees and is similar to molasses. Take that and mix it with whisky or pisco, milk, egg whites, sugar, and vanilla, and you're in for a sweet treat.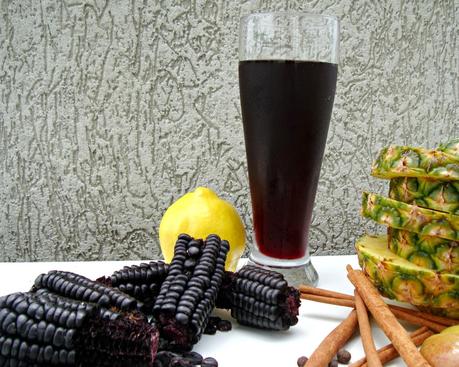 From Peru Delights
Chicha Morada Juice
Made from purple corn, this non-alocholic drink is enjoyed by children and adults alike. You'll need apples, pineapple, cinnamon, allspice, cloves, and lime juice. I've never made it since you can buy it cheaply enough in Peru ready made.

From Coca Cola
Inca Kola
Inca Cola is to Peru as Iron Bru is to Scotland. This yellow soft drink beats Coca Cola and Pepsi in sales. It tastes similar to cream soda.
Coca Cola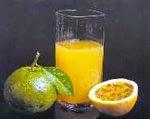 From Spanish in Peru
Maracuya Juice
As I mentioned in the post about
Peruvian fruits
, maracuya is also known as passion fruit. When I first got to Peru I heard people rave about how delicious they were so I went out and bought a bagful. At home I patiently tried to peel them. After a while I called a friend who couldn't stop laughing at me. She told me to cut them in half and scoop the inside out. I've always put them in a blender with sugar and water to make juice. Be sure to strain the seeds off before drinking.
Spanish in Peru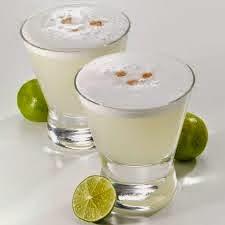 From Wall Graf
Pisco
For many years Peruvians and Chileans have argued over the creation of Pisco, but as any Peruvian knows,
Pisco
is Peruvian. So what better place to try a Pisco Sour than Peru? Made with pisco, eggs, and lime it has a real kick to it.
Conclusion
Here are some more posts that might interest you.
Peruvian food and drink 
Peruvian fruits
Peruvian grains 
Pisco Sour
If you're interested in finding out more about Peruvian gastronomy, check out these books. There are also lots of Peruvian remedies that use traditional Peruvian foods.
Remember to learn Spanish if you're going to go to Peru. It'll help you assimilate to the culture and you'll be able to communicate easier. If you're looking to learn Spanish,
Fluenz Spanish
,
Rosetta Stone
, and Synergy Spanish.