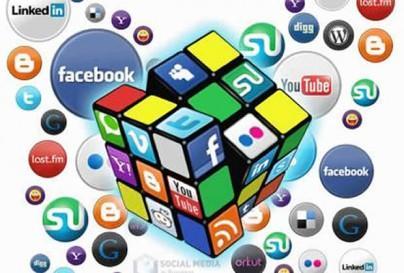 Some small businesses are making expensive social media mistakes, which most of them don't even know about. What do you use your social media for? Are you selling, marketing or promoting yourself or your business?
We all know that social media is extremely good, especially, when it comes to business marketing and promotion. But achieving the best results on social media depends entirely on how you are using it.
As a startup owner, you should first of all, understand that social media is not just about business promotion or marketing. You can also use the platform for customer engagement, which will further help you in brand awareness.
Before you decide to incorporate social media to your business, do you think you have the strategy and culture for it yet? Are you prepared to make the move? What are your aims and targets? Do you really think that social media can contribute to your business success?
Expensive Social Media Mistakes Small Business Owners Are Making
Most businesses just create social media accounts but nobody actually uses it. Getting involved in social media pays hence the need to get some of your employees to commit to it and update the accounts with relevant information.
These mistakes are common among businesses that are using social media. Bellow are some of the expensive mistakes small business owners make on social media:
#1).
Self promotion rather than business promotion
One of the known common mistakes some small business owners are making on social media is self promotion rather than business promotion. Some startup owners have lost the plots on social media – mixing their personality with their business.
I have seen entrepreneurs spending a lot of their time promote themselves on social media instead of mixing updates with education, information and resources for their customers and prospective users. The question you need to ask yourself is why you set up the social media, is it for your business or yourself?
Yes, it's good to promote yourself on social media, but that should be done through your personal account. Using your business account for anything else apart from your business marketing or promotion simply means that you don't know what you are doing.
Good read: How Business Owners Can Make Social Media Marketing Work For Them
---
#2).
Social media is all about Twitter and Facebook
If you are one of those people that think social media is all about Twitter and Facebook, then you are making a very expensive mistake. What about other social media platforms such as Pinterest, Instagram and ever-growing Google+?
I have seen some small business owners that think using other social media platforms apart from Twitter and Facebook is a waste of time. The fact is that there is more to social media than Twitter and Facebook.
If you truly want your business to benefit from social media, it's important to ensure that your business makes use of multiple social networks. You should try as much as possible to make sure that your business is on all major social media platforms. This is the only way you can be able to get more out of your business social media efforts.
Good read: 7 Powerful Social Media You Should Be Using To Promote Your Online Business In 2013
---
#3).
Social media is all about marketing
It's a huge mistake for small business owners to think that social media is all about business marketing and promotion. Definitely, that's not true as there is more to social media than marketing.
If you are one of those small business owners that sees social media as another marketing channel, and not as a place to engage with customers, then you are surely missing lots. You need to stay interactive on social media for effective results. Engage and interact instead of just marketing.
What you should realize is that most of the top brands on social media are making use of the platform not only for promotion purpose, they also use the platform to further consolidate their brand awareness. Small business owners can hugely benefit from this as well.
Good read: Why Businesses Should Use Social Media For Relevance Connection With Customers
---
#4).
Going without a strategy
Going into social media without a strategy is highly suicidal. If you are truly expecting some great results from your social media efforts, you need a solid strategy, based on your company culture, goals, and expectations.
What are your business social media marketing plans? What do you want to achieve with your business social media marketing efforts? Small business owners will need a solid marketing strategy that can be easily incorporated into their business. It's a marketing strategy that will enable the business to compete with others.
Also, as a business owner, don't make the usual mistakes of knowing it all. Don't make the mistake of thinking you know everything you need to know about a particular social media platform. Ensure that there is continuity and don't stop educating yourself.
Good read: How To Effectively Use Social Media For Your Business Marketing
---
#5).
Not building relationship