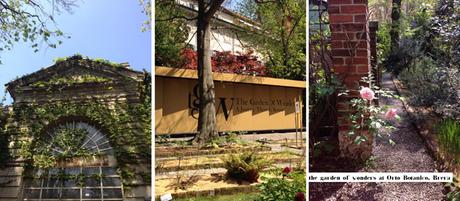 During Design Week, Milan completely changes air.You can breathe about creativity and novelty everywhere.


">
">I'm here since the beginning, 'printing all over' my impressions and feelings.

">

">
">Finally the  week – end has arrived and I'm going to share with you my mini guide,  obviously green inspired,  5 events you can't miss at Fuorisalone 2015.

">
">There is fashion, design, architecture, food and green trends almost anywhere.
">
">Three simple rules:

">
">1. layered clothing, creative, but strictly flat shoes.

">
">2. tote canvas where to store notes and material that you will grab around

">
">3. obvious, but better remember: camera and\or iphone
Where you have to go:
1. The Garden of Wonders. A Journey Through Scents – Orto botanico di Brera, via Brera 28
2. Louis Vuitton Objets Nomades – Palazzo Bocconi in corso Venezia 48 
3. Marni Mercado de Paloquemao –  viale Umbria, 42
4. Circolo Marras, nonostante Marras - via cola di Rienzo, 8
5. Energy for creativity – Via Festa del Perdono, 7