Simple Stress Reducing Tips
Self Improve
We often wonder what we could do to help us live a happier, less stressful life. While there is not a magic solution we can buy at the store, there are little things that we can do daily to help us achieve this goal.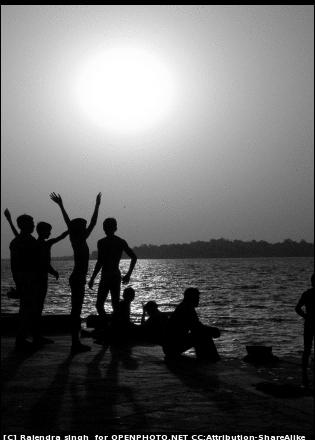 1. Smile - If we smile we will feel happy. Even if we are sad. It helps to change our mood. If people around us see us smiling they will smile also. It is contagious. Spread a smile.
2. Get Fit - No we do not have to build huge muscles and obsess about creating the "perfect" body, but when do good things for ourselves, it helps to build confidence and self esteem. Just knowing that we are making a small change in our lifestyle can make a huge difference. Talk a daily walk, take an aerobic class, choose whatever it is you like.
3. Get plenty of sleep - Our body heals our mind and body as we sleep. It is essential to our health that we rest ourselves. Sleeping can also help us to maintain a healthy body weight.
4. Learn how to forgive others - Forgiving others is one of the best things we can do for ourselves. If we do not carry around anger and/or disappointment towards another then we will not feel that stress. Having ill feelings can cause us a lot of unnecessary stress. Learn how to deal with negative emotions and move on from any bad feelings that you may be carrying around.
5. Reward yourself - Yes, go out and buy that thing you have been wanting. No please do not buy a $100,000 car if you cannot afford it, but do go buy that purse you have been wanting or that movie you had your eye on. It is important to save our money and spend wisely, but if you never reward yourself for all the work you do then you start to feel like; What is the point?
In this
article
it will explain in detail lots of things that you can do to help reduce the stress and how easy it is to start enjoying your life.
Earth Therapeutics Anti-Stress Comfort Wrap
"Stress Buster Massaging Footrest"
Apex Power Tower - Strength Training Equipment