Why should you use numbered tables at your wedding reception?
Numbered or named tables at larger wedding receptions of 300 or more guests are absolutely necessity to prevent chaos. Set up a table at the reception's entrance with a place card for each guest. Have them arranged alphabetically and include the table name or number.
Names or numbers for smaller receptions may not be as necessary. However, they can be a nice touch for any size wedding reception. Additionally, having a seating plan can put you more in control of how the party atmosphere will progress. Consider ages, interests and personalities when arranging seating.
Get creative when displaying numbers or names on tables. Let them compliment your wedding style
DIY Button Table Numbers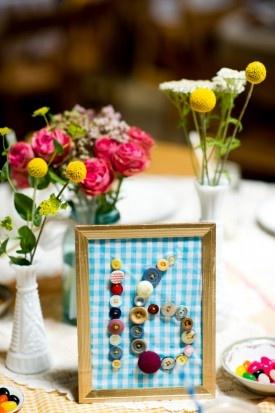 Very cute and easy to make , these do-it-yourself button table numbers are great for a less informal wedding. Perfect for the sewer or crafter that already has a big collection, they are also inexpensively made. Make them with simple wooden picture frames, cloth and assorted buttons.
Songs Table Names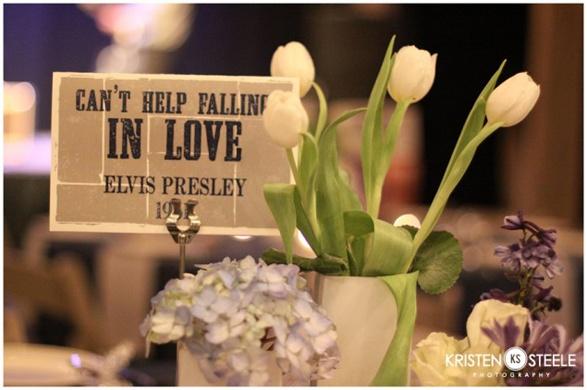 Love has been the theme of many famous songs. All that is needed for this named table idea is a few flowers in a creative vase and a simple placard bearing the songs name. Instead of numbers, your place cards will have song titles for each table.
Childhood Pictures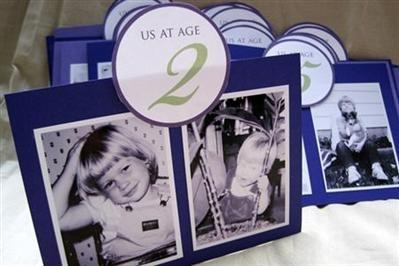 If you are simply numbering the tables, add interest to the numbers with this adorable idea. Add photos of the bride and groom when they were children. This will add a personal touch that your guests will love.
Rustic Wedding Venue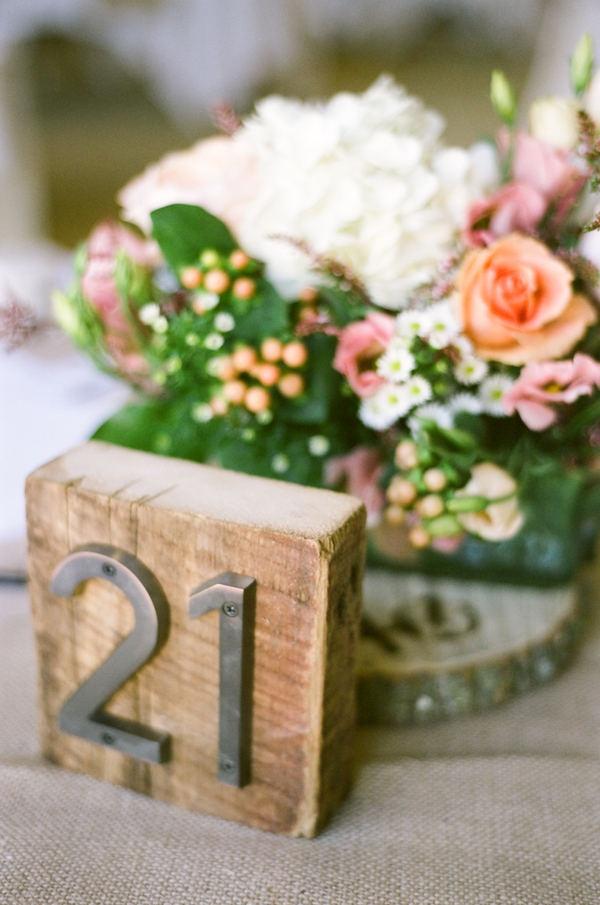 Rustic wedding table numbers will compliment weddings held outdoors. These are made by attaching metal numbers onto blocks of wood. Add a pretty bouquet of roses and wildflowers.
Formal Wedding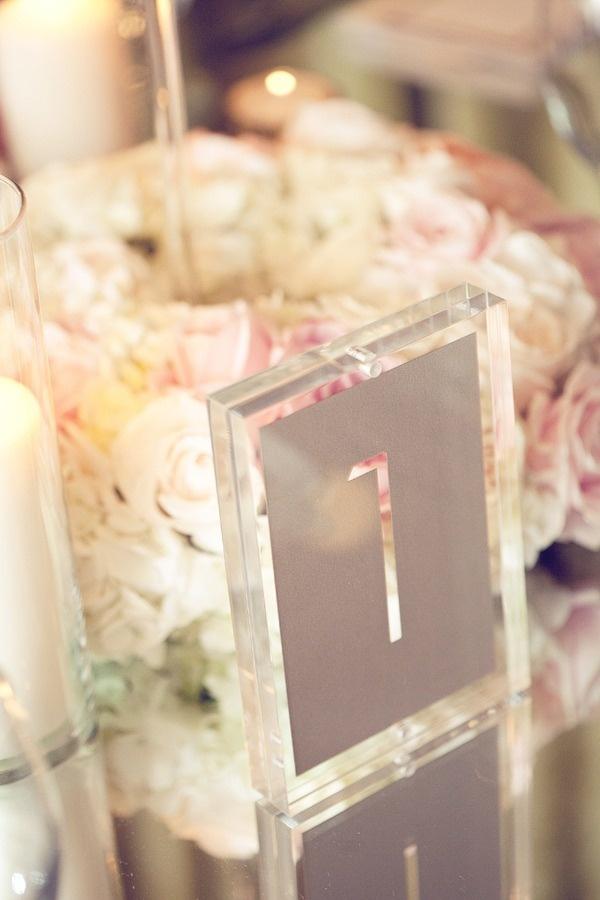 Compliment a formal wedding with all pink rose bouquets and candles. Numbers can be cut from rose print paper and placed in small clear frames.