Remodeling your bathroom doesn't have to cost you an arm, a leg, and your child's college tuition. Updating your bathroom can be accomplished by finding alternative methods and materials to accomplish a successful bathroom renovation.
Here at Tradewinds Imports, we don't believe in the idea that you have to overspend to get the best quality. We pride ourselves in keeping prices competitive while maintaining a recognized level of quality. Keep your piggy bank full and your bathroom looking great with these bathroom remodeling tips!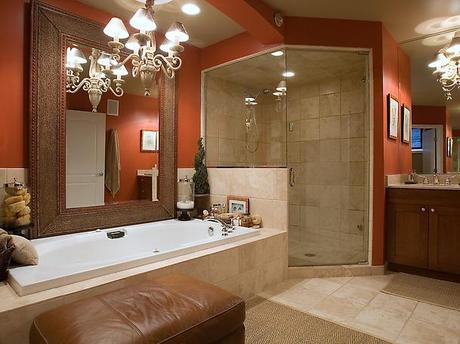 How to Save Money on a Bathroom Remodel
It's easy to look at the magazines or the pictures that we see on TV and think that our home just doesn't measure up. Before you get ahead of yourself, you should read through our previous post that will keep you're from becoming discouraged. The truth is often distorted and exaggerated. A great read if you are beginning to feel the pressure of keeping your bathroom up to par!
1. Budget Friendly Bathroom Countertops
Marble is one of those things that many people dream of. Marble is expensive because it is hard to find in large slabs that can be used to cut out an entire countertop. If you're open to the idea, you can use large marble tiles and set them flush together. This will give you a tiled marble countertop that will be a fraction of the cost of a solid slab. You can also consider using "cultured" marble. Cultured marble is bonded into a single slab using a bonding component that gives your countertop the one piece look that is sleek and uninterrupted.

2. Save on Flooring
Although marble is the most sought after flooring material, there are ways to remodel your bathroom without blowing your budget. There are a ton of options out there to choose from including other natural stones such as travertine or sandstone. You can also install faux-marble that uses synthetic materials that are made to mimic the appearance of natural stone countertops. These styles have been honed over the years. Often times it can be difficult discerning which is the real thing.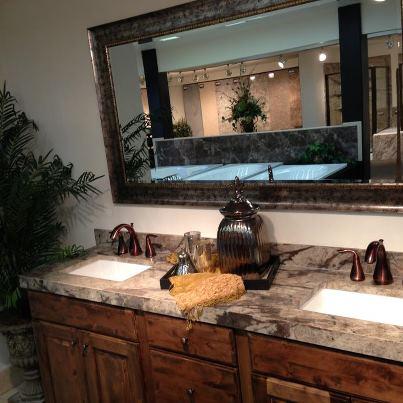 A Cultured Bathroom Countertop. Image via Intl Marble Industries.
Want to save even more money? Learn how to tile a bathroom floor yourself by reading this!
3. Frame Your Own Mirror
Purchasing a good looking mirror can be expensive. You can achieve the same great look by doing it all yourself. Purchase a mirror and add trim the surrounding edges of your mirror to create a custom frame. You can even add a personalized shape/style by taking it over to a glass shop. They can cut it for you for a small fee. Even so, framing your own mirror can save you money and leave you feeling proud of the end results.
4. Repaint Your Vanity
Replacing your vanity can be one of the more costly areas of your bathroom remodel. In order to replace the vanity, you may have to do some drywall work, repaint walls, and other resurface the floors. You can give your vanity a face lift by repainting your vanity with a lacquer finish.
If your bathroom cabinets are out of date, you can check out our Closeout Section. Here we list an assortment of inexpensive vanities that have been drastically reduced as a result of discontinuation of a product line, liquidation of overstocked items, or simply because were clearing out space to make room for a new line!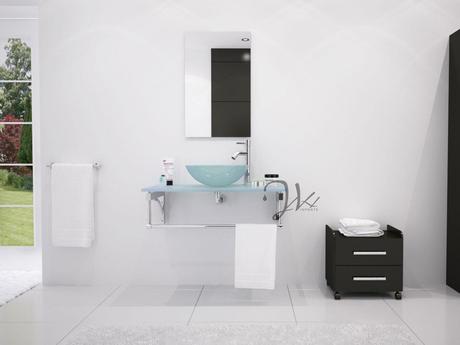 The Aries Single Bath Vanity from JWH Imports. Currently on sale for $199.00.
5. Use Every Drop!
Paint isn't exactly cheap. Make sure that you save every drop of paint so that you don't end up buying a whole new bucket for the last patch on your wall. A good tip to keep in mind, store paint buckets upside down to prevent your paint from drying out. The paint acts as a great sealant and will keep air from entering your bucket and drying out. Food for thought!
More Budget Saving Bath Remodeling Tips:
Top 10 Ways to Decorate For Less
Install Heated Flooring for Less than What You'd Expect!
Budget Remodeling for Small Bathrooms
About this Post
This post was written on behalf of Tradewinds Imports by Cheryl Khan. A contributing author and interior designer, Cheryl loves when she can save clients a couple extra dollars using these bathroom budget saving tips! You can follower her on tumblr at thesuperiorinteriors.tumblr.com.