Happy Monday, folks. I'm not feeling too well since this weekend, I've been in bed most of the time, catch flu, cold and cough. So I'm entertaining myself making this list, considering it's Father's Day. Also, I'm inspired by Ruth's post. Speaking of Dads, I've been very entertained by the new series, Dads, by the same producer of Family Guy. It's quite sharp funny, starred by Seth Green and Giovanni Ribisi. As for my real Dad, I missed him since I am not capable to leave the house last weekend, as usually I visit my parent's house on weekends. Now let's move forward for the list! Here's my version of 5 Best Dad in a Movie :
Benjamin Mee in We Bought a Zoo (2011)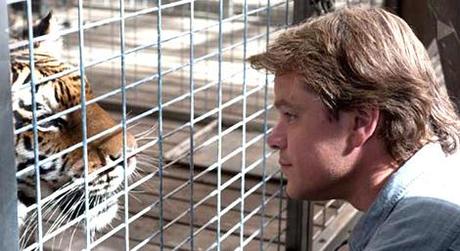 Maybe it's a bit biased for me to pick this one, as Matt Damon is one hunky dad in here :). Plus, he was madly in love with his wife, it's heartbreaking and romantic at the same time. The fact that it is based on a true story, about a man who out of nowhere, with no experience, decided to run a zoo. It's one heartwarming movie and represent one hardworking and devoted father.
Daniel Hillard/Mrs. Doubtfire in Mrs. Doubtfire (1993)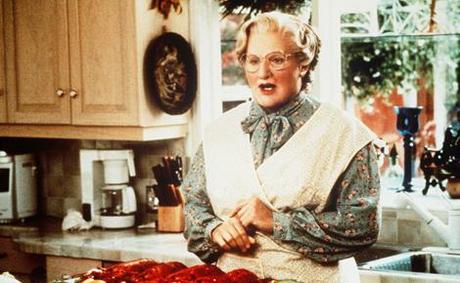 While it was still hilarious and Robin Williams is such a legend, Daniel is just a picture of a simple dad who thinks his children most valuable. Funny and ironic how his attempt to stay close with his children as Mrs. Doubtfire actually makes him learn more as a better dad, and a friend for his wife.
Dad in About Time (2013)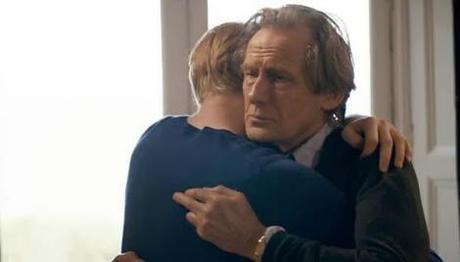 Bill Nighy as Dad in
About Time
always lead his son throughout their special 'time-travel' gift and life. He is wise underneath his relaxed and calm exterior, quite a role model for the lead and the son, Tim.
Chris Gardner in The Pursuit of Happyness (2006)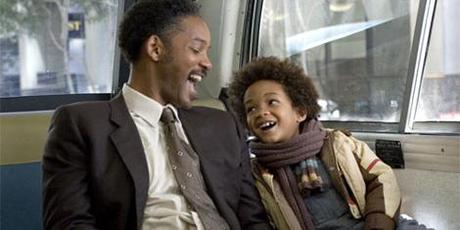 Every time I remember
The Pursuit of Happyness
, I remember the suffering of a dad trying to find money to support him and his child. An uneasy movie to watch, but also motivating. I find Smith's
speech
on motivating the kid was really moving.
Guido in Life is Beautiful (1997)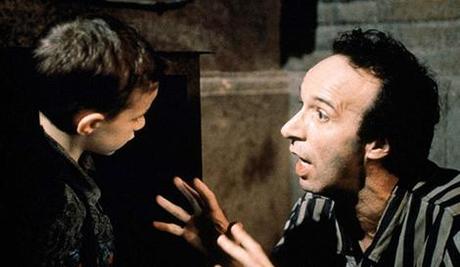 Also based on a true story, Life is Beautiful tells how Guido (Roberto Benigni) met the love of his life and start a family. It could've been a perfect family when war comes and separate them. But the most heartbreaking was how a father tries hard for his son not to be depressed on the frustrating war condition.
Another movies about Dad :
Definitely, Maybe (2003)
Despicable Me (2010)
The Place Beyond The Pines (2013)
Somewhere (2011)
Man of Steel (2013)
The Descendants (2011)
About Schmidt (2002)
Nebraska (2013)
 *******
So, Happy Father's Day for all Fathers. What's your version?