Organizing your accessories collection isn't just about storage, it's about showing off your taste. A cute jewelry box purchased from Etsy combines a decorative element with a functional need, and there are a variety of styles to choose from. Here are five of the many unique and eye-catching models available for your consideration.
Metal Filigree Box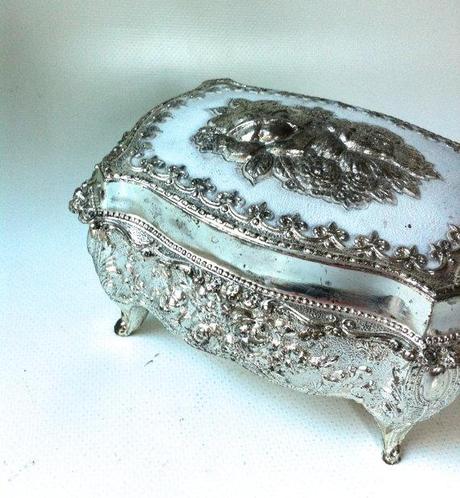 This opulent but elegant vintage-style jewelry box is a piece of art in its own right. Though it's small, it will hold some of your most cherished pieces, like that antique ring from your grandmother, or a pair of birthday diamond stud earrings. The velvet lining is classy, and the price is impossible to beat.
Wood Jewelry Tree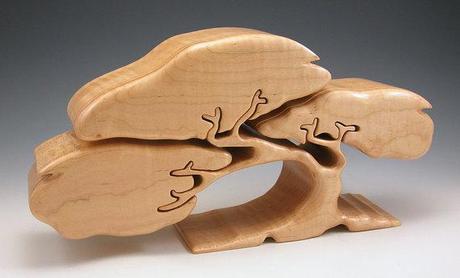 This handcrafted wooden jewelry box does double duty as an unassuming decorative element, while secretly hiding your precious bangles. The tree's bushy tops slide out, revealing the compartments inside. Safe and beautiful, this piece is perfect for nature lovers.
Mesquite Horseshoe Box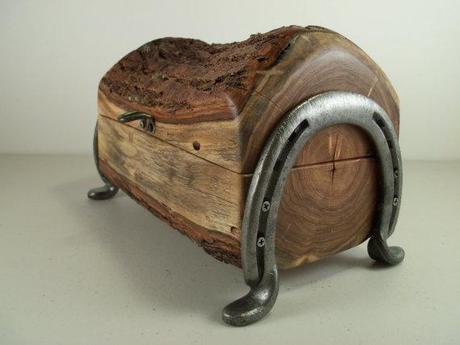 This box is more than a little but country, with its mesquite makeup and horseshoe legs that lift it up on your table or credenza, in a place of prominence. Eye-catching and rustic, this box provides one large cubicle begging for your dad's old turquoise-enhanced bolo tie.
Modern Jewelry Organizer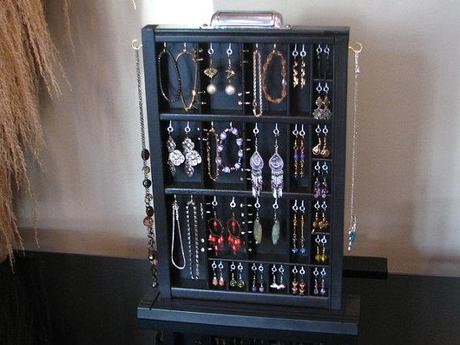 Not all jewelry boxes have to be boxes, or have eye-catching designs. This classic and modern jewelry organizer makes it easy to display all your pieces, and grab them quickly and easily for a night on the town or before work in the morning.
Upcycled Treasure Chest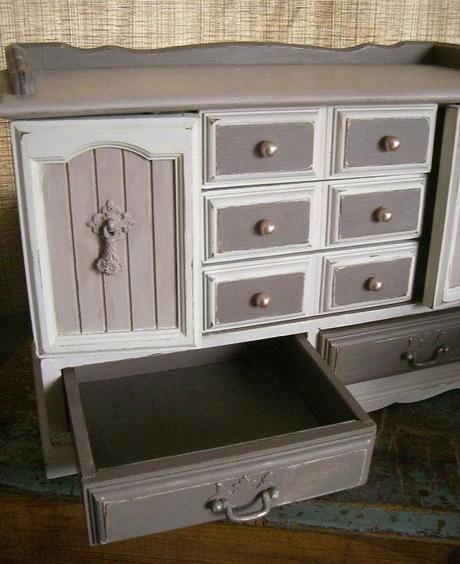 What's old is new again with this beautifully recycled jewelry box that is carefully weathered to show off its vintage appeal. Plus, there is plenty of room in this oversized container for all your goodies.
There are hundreds, if not thousands, of beautiful antique, handcrafted and upcycled jewelry boxes for sale on Etsy, so there is no longer any reason you should let your beautiful gems and pendants languish on your tabletop or bathroom counter for another minute.
Ashley B for Raymond Lee Jewelers, South Florida's premiere source for buying and selling luxury watches and designer jewelry.