Beijing is China's capital and an insane place to go for a night out. It's one of the fastest-growing international cities in the world, with loads of amazing places to go out on the town and experience some of the greatest nightlife in Asia!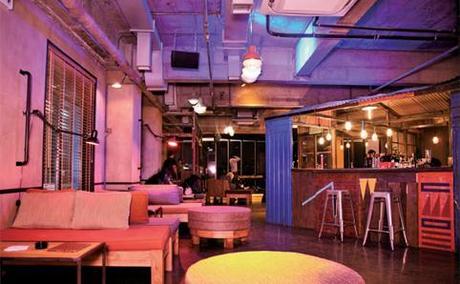 The Bar at Migas
The Bar at Migas
Just adjacent to the popular Spanish restaurant of the same name, the Bar at Migas has an impressive rooftop patio for dance parties that last the whole night long. During the cold season, the crowds inside for parties featuring DJs spinning everything from house music to soul, funk and disco. But the best time to come is when it's warm enough to hang out on the roof with one of their uniquely mixed cocktails. They've got chilled-out live music during the week, so there's always a good time to give this spot a visit.
Apothecary
This bar has got some of the best cocktails in Beijing, hands down. They're a bit on the pricey end, but it's worth it for the true cocktail connoisseur or those just looking for a classy night out. They use all fresh ingredients to create a seasonal menu of cocktails that will blow your mind. Try something exotic like the aromatic Chrysanthemum cocktail.
Yugong Yishan
This lively spot is a great pick for live music in Beijing. They've recently been gathering bigger and better acts from an eclectic variety of genres, so there's something for every musical taste. They also bring in plenty of local artists as well as occasional film screenings. A definite pick for eclectic taste and those who enjoy a bit of a "divey" atmosphere.
The V
Vampire fans will adore this elaborately-decorated "undead" bar, and everyone else will appreciate its quirky, comfortably gloomy atmosphere. Think coffin-tables, red and black wallpaper, Victorian-style chairs and a full menu of blood-themed drinks to get you in the mood.
Yin Bar
This rooftop terrace bar with a Jacuzzi and some of the best view of the city will make you start wishing you lived in Beijing (and why not, when you can find Beijing apartments so easily!) In addition to its luxurious atmosphere, Yin Bar has some crazy cocktails mixing ingredients you'd never imagine- such as sake and Chinese spirits, or lemon juice with vodka, watermelon and pepper. Enjoy in your bikini under the starry sky!